SK Hynix shows off HBM 2 wafer at NVIDIA's GTC 2015 event
SK Hynix shows off the next generation of GPU memory, HBM 2, at NVIDIA's GTC 2015 event.

Published Thu, Mar 19 2015 3:56 PM CDT
|
Updated Tue, Nov 3 2020 12:09 PM CST
GTC 2015 - We didn't expect to see HBM 2 shown off in person here at NVIDIA's GPU Technology Conference, but here we are - SK Hynix has a HBM 2 wafer on the show floor, and it's beautiful.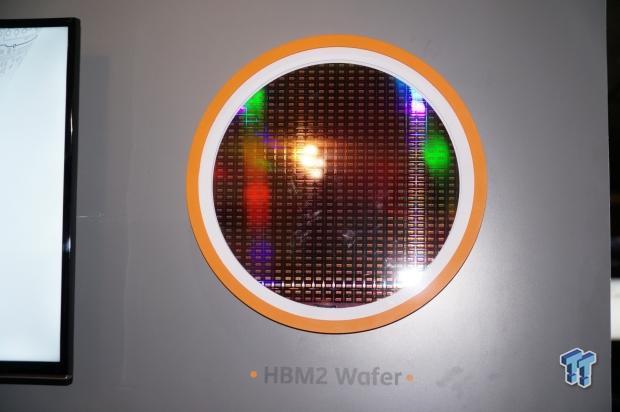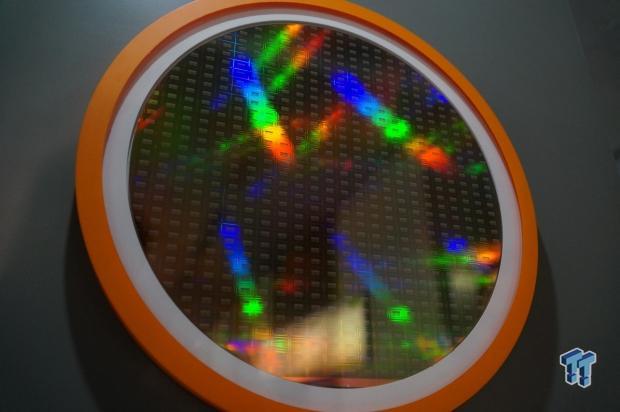 Here it is, in all of it's glory.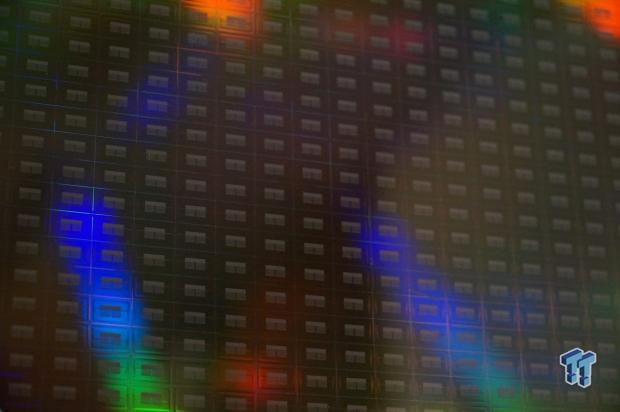 A closer shot of the wafer itself.
SK Hynix's HBM memory promises increased bandwidth, as well as lower power consumption compared to conventional DRAM found on current cards, such as GDDR5.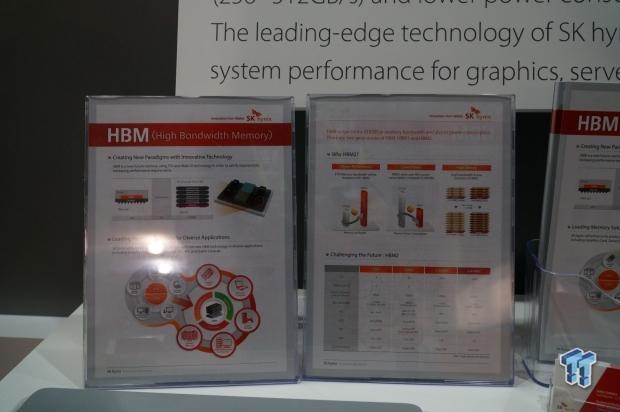 We haven't even got HBM1 out yet, but HBM2 is promising so much more. HBM1 will have 128GB/sec per 1Gbit chip, while HBM2 will offer double that, with 256GB/sec with 2Gbit chips. We are also going to see lower power consumption, with 1.2V for HBM1 and HBM2, compared to GDDR5 which uses 1.35 to 1.5V.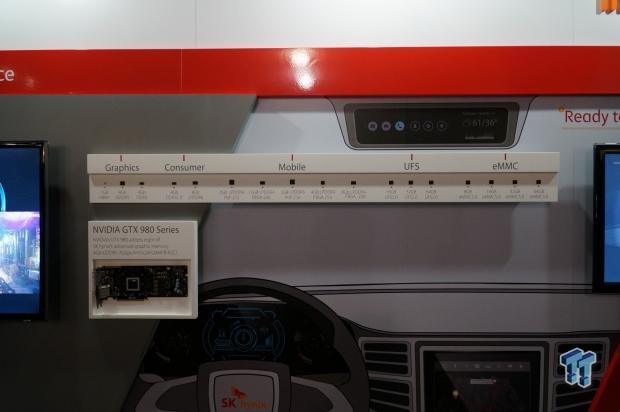 Here you can see just how small these HBM1 chips are compared to a GDDR5 chip.
Related Tags