GameStop CEO thinks PlayStation VR has the edge compared to all others
The GameStop CEO thinks that the PlayStation VR is better suited for the market, with a better backing and more content.
Published Wed, Jan 13 2016 11:24 AM CST
|
Updated Tue, Nov 3 2020 12:02 PM CST
The CEO of GameStop, Paul Raines, spoke at the ICR Conference 2016 in Orlando today about his thoughts on the future of VR in the industry, which is one of the leading trends going into 2016. He seems to prefer the PlayStation VR over the rest.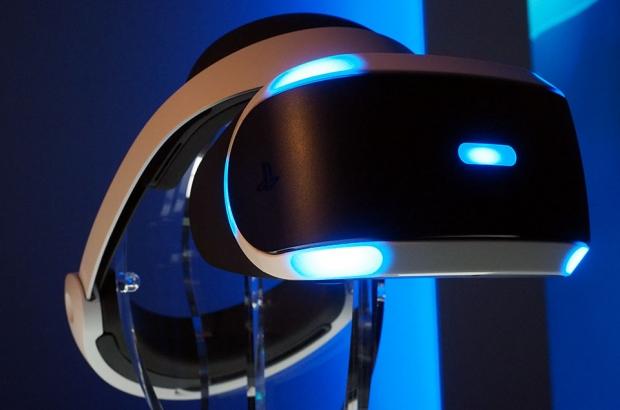 In general he's excited about the prospect of VR and where it's going. It has the potential to be a huge industry, even if the price is somewhat high initially. Raines thinks that all top-tier makers offer good quality headsets that are near equal in quality, but it's the quantity of material and content that'll make or break any particular brand. And in that case he's more a fan of the PlayStation VR, because of the sheer volume of games and the backing it has. It's a very focused device.
To explain, he said "The more important thing will be the title count at launch." Raines continued by saying "I think that's going to be big. And from what we can see at this point, Sony seems to have the strongest title count." VR is going to be a big part of the future, and Raines wants to capitalize on that, especially with Sony's device.
Raines certainly isn't against stocking other devices in his stores, either, just that for him, the PlayStation VR holds the most potential in his eyes. The HTC Vive Pre also has a strong backing with the integration it enjoys with Steam, giving it a vast catalog of games, and potentially even a back catalog that can be made compatible.
GameStop's want to bring devices into their stores can give customers a chance to actually try it, which is vital for VR. Unless you experience it yourself, it won't seem nearly as great as it actually is. If they can reach more people, then maybe it can catch on in many different ways. Don't forget that you can pre-order the HTC Vive Pre starting this week
Related Tags