A transparent, voice-activated, moving display from Panasonic has been spotted at CES 2016, and it's about as futuristic as it gets.
Starting at about 25 seconds in the video above, you can see how easily it blends in with the entertainment center behind it, while allowing the option for subtle information like news and weather.
Later in the presentation, music is brought on screen via voice activation, which is then complemented by a colourful rolling sea background.
The ability for it to slide up and down the center you might think is gimmicky, but then you realize it's great if you're a parent, or perhaps you're not but have a specific height preference due to being considerably taller or shorter than whoever else watches it in your home.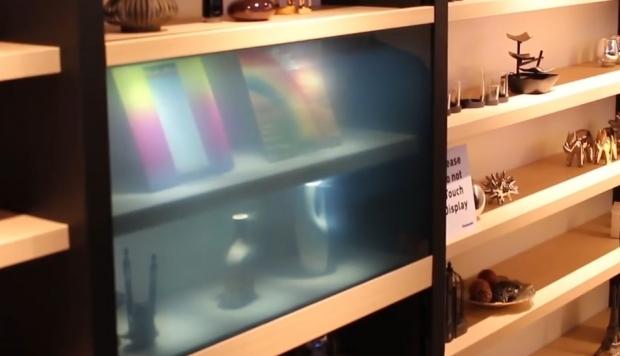 While many homes could appreciate this type of technology, it's not difficult to imagine it in public settings like airports and hotels, too.
Pricing and availability are not currently known, but as ever, we'll keep you posted.