Now that 4K resolution has entered lounge rooms and with a resurgent IMAX and even 70mm have made a return to some cinemas, it's definitely all about the resolution - and now Marvel's sequel to the 2014 sci-fi hit 'Guardians of the Galaxy' will up the ante by becoming the first feature length film to be shot with an 8K digital camera.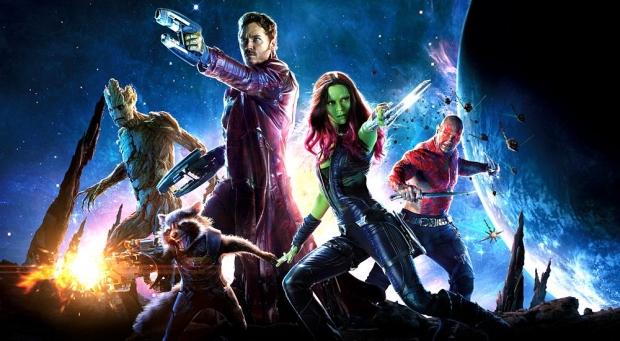 According to SuperHeroHype, Red's Weapon 8K will be the camera of choice for the 'Guardians of the Galaxy Vol. 2' production, which has made Red Digital Cinema President Jarred Land a very happy man. "I cannot even begin to express how proud I am that Marvel and everyone involved in the production has decided to be the first to shoot on our WEAPON 8K. Given the enormous success of the first movie, we know first-hand how critical their team was in selecting a camera for the second installment. We consider this a huge affirmation that RED's investment in cutting edge technology continues to be justified." The film's executive producer Nik Korda also chimed in with "we are all hugely excited to be shooting the next 'Guardians of the Galaxy' on the new Weapon 8K. This is my third collaboration with Red, having previously shot with the Red Epic on 'Prometheus' and the Epic Dragon on 'Tarzan'. The large sensor size and super high resolution offered by the new Weapon 8K, combined with its lightweight and compact size open up a whole range of new creative possibilities."
'Guardians of the Galaxy Vol. 2' will reunite Chris Pratt, Zoe Saldana and Dave Bautista and will be released worldwide on May 15th 2017 - three years on from the original.