IMAX rumored to be working on their own movies for IMAX screens
IMAX is thinking of making its own movies, and throwing more TV shows onto the massive screen.

Published Sun, Sep 13 2015 11:24 PM CDT
|
Updated Tue, Nov 3 2020 12:04 PM CST
If you've ever watched a movie in an IMAX screen that was filmed with an IMAX camera, you'll know that there's nothing better. But the company doesn't see many movies hitting its screens, and it wants to see that change - even if it has to do so itself.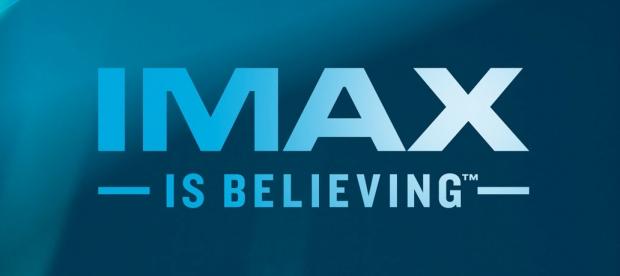 The Wrap is reporting that IMAX is in the process of making their own movies, and even the possibilities of allowing alternate programming to be blasted onto IMAX screens in the future. The company is talking with various potential partners, TV producers, and filmmakers to see what they can do to get IMAX into the limelight.
Why now? Well, during August there were hardly any blockbuster Hollywood movies on IMAX screens. IMAX Entertainment Chief Executive Officer Greg Foster explained: "There were no blockbuster movies released in August, there were none last week and none this coming weekend. That's three or four weeks of beachfront property. We want to provide the very best premium entertainment 52 weeks a year, and if creating it ourselves is the best way to do it, we're going to be excited about taking that step".
The idea is to see IMAX try out fresh content on their screens, so that if there's not a big new Hollywood release, they can have their own original content playing. IMAX could start developing, filming and distributing their own movies, with Foster noting: "But that basically turns you into a mini-studio, and that's the highest risk". But there is another option: IMAX could partner with filmmakers to create movies for IMAX, similar to how Christopher Nolan filmed parts of The Dark Knight and Interstellar in the IMAX format.
Foster continued: "We have had so many talks with filmmakers that have projects that they haven't been able to get made for one reason or another. We are represented by CAA and we have already established a number of really important relationships that, with their help, we can build on. We can cherry-pick our projects this way, too".
The most exciting part of this is that IMAX is talking to AMC about getting The Walking Dead onto the huge screen, which would be bloody awesome.
Related Tags