Huawei's Honor smartphone making US debut this month with Honor 5X
Huawei's Honor 5X smartphone arrives in US in late January, features impressive specs for $199.
Published
0 minutes & 46 seconds read time
We reported last week Huawei's Honor smartphone sub-brand would be launching in the US sometime this year. Turns out that's sooner than expected: January 31.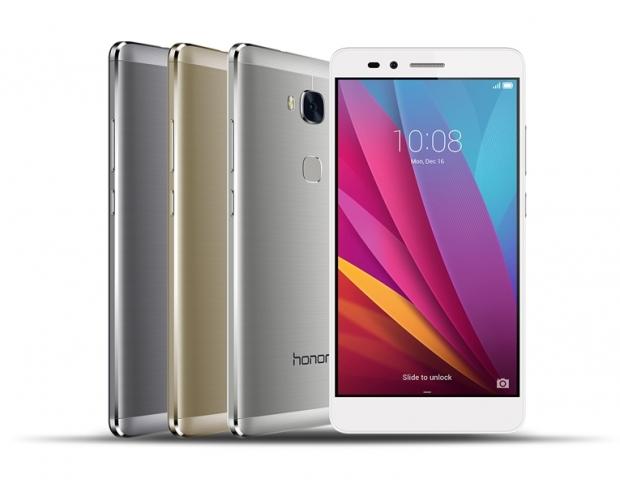 The first Honor phone to hit American shores will be the mid-range Honor 5X, which packs a 1.5 GHz Snapdragon 615 octa-core processor, 2GB RAM, 16GB storage, and Android 5.1 Lollipop / Huawei's EMUI 3.1 software. The display, meanwhile, sports 1920x1080 resolution on a 5.5'' inch screen; the battery comprises a 3,000mAh cell. Size-wise, it measures 5.96 inches x 3.00 inches x 0.32 inches and weighs 158 g.
As for the camera, you get a 13-megapixel rear-facing camera with SmartImage 3.0 for improved shots in dark scenes, wide F2.0 aperture, and a 28 mm wide angle lens, as well as a 5-megapixel front-facing camera with F2.4 aperture, and a 22 mm wide angle lens. The rear camera supports up to 4160 x 3120 photo resolution and 1920 x 1080 video resolution, while the front camera supports up to 2592 × 1944 photo resolution and 1280 × 720 video resolution.
The Honor 5X will launch for $199 on HiHonor.com, Newegg, and Amazon.
Related Tags