CES 2016 - GIGABYTE has decided to show off its X170 (C236) and X150 chipset (C232) chipset motherboards. These motherboards carry unique IO shield covers, and in the case of the X170-Gaming 7 WS, an audio cover shield.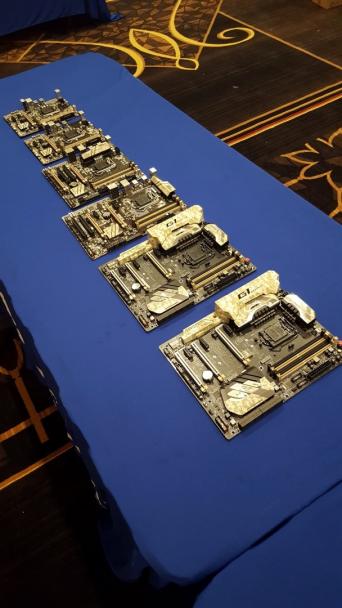 If you want to use an LGA1151 Xeon processor with the latest Skylake microarchitecture you must use an X series chipset, and the new chipset doesn't offer support for an iGPU. The X series motherboards also support select i3 and i5 Skylake CPUs, but the i7s and "K" SKUs are not supported. The X170 chipset supports a maximum of eight SATA ports, which is 2 more than the Z170 chipset. If you want support for Intel vPro technology the motherboard must also have an Intel i21X-LM series NIC, which these boards do carry. Some of the motherboards also have discrete clock generators, hinting to the fact that GIGABYTE might provide a method for overclocking non-K series processors, but GIGABYTE did not confirm or deny.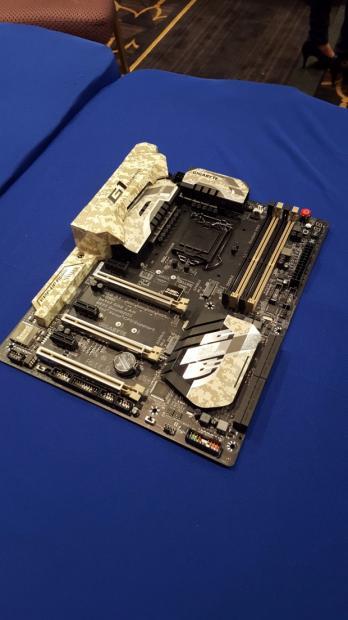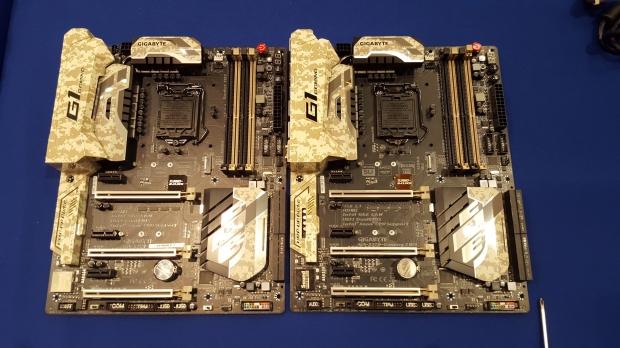 The X170-Gaming 7 WS is pretty much identical to the Z170X-Gaming 7, in terms of features and even VRM components and features such as OC buttons (hinting at possible non-K OC) and POST code display. There is also a version of the motherboard that supports ECC memory, it's called the X170-Extreme ECC, and is identical to the X170-Gaming 7 WS except for memory support. The motherboards all have one Intel NIC and one Killer NIC, and have the Core3Di audio chipset.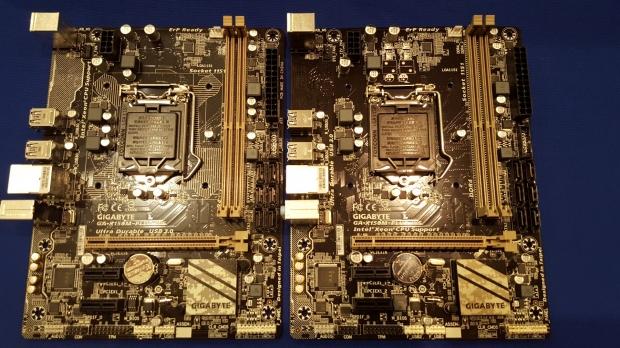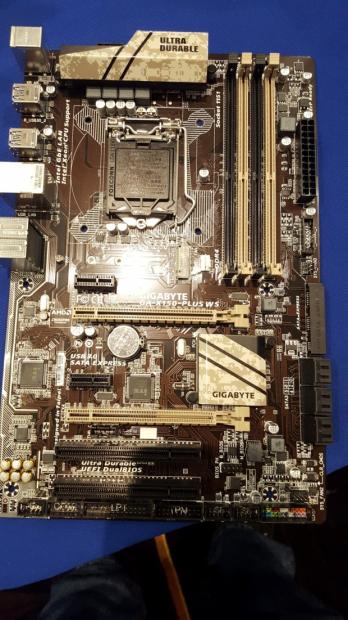 The X150M-Plus WS also has an ECC version, and is designed for smaller workstation builds. If you want a more affordable ATX sized option, the X150-Plus WS is offered with the desert camouflaged aesthetics.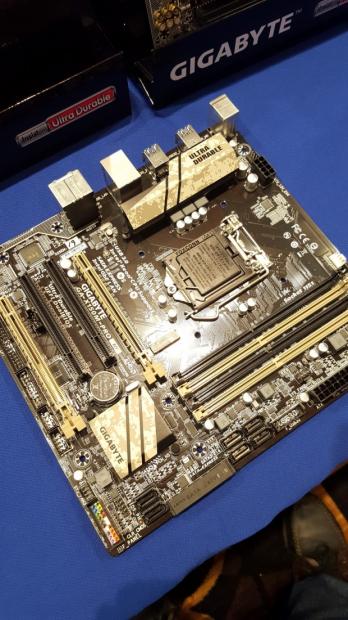 For those who want a more beefed up Micro-ATX motherboard, the X150M-PRO ECC (actually this board might be X170M-Pro ECC, naming isn't finalized) offers more features and the unique color theme. You will also notice there are only phases for the CPU VCore, and that is because the Intel Xeons have no iGPUs. If you install a CPU with an iGPU into the motherboard, the iGPU will be disabled.