US Marine Corps put robotic mule project on backburner
United States Marine Corps put Boston Dynamics, DARPA project on backburner, no more robotic mules anytime soon.
Published Fri, Jan 1 2016 8:16 PM CST
|
Updated Tue, Nov 3 2020 12:02 PM CST
The $32 million collaboration between the Google-owned Boston Dynamics team and DARPA has been put on the backburner indefinitely, as the US Marines Corps has decided not to go forward with the LS3 "robotic mule" produced by the project. The main reason: it's too damn loud. Repairs and squad integration were also concerns.
The purpose of the creatures was to carry up to 400lbs worth of equipment, though judging from the look of them, enemy intimidation was part of the appeal as well.
It's not all for naught, though: Boston Dynamics and DARPA explain this was a research opportunity from the start more than anything else.
"We tend to play with things that are fanciful and strange," said Kyle Olson, a spokesman for the DARPA Warfighting Lab. "Learning from it was a big part, and we're still learning."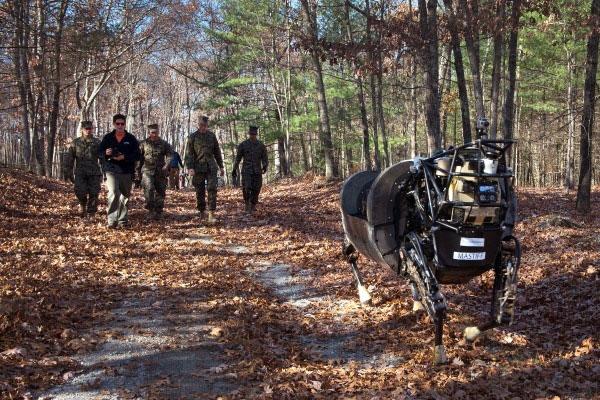 "LS3 is a research program to show the feasibility of legged robots, not a candidate system to be deployed," noted Boston Dynamics founder Marc Raibert. "So framing the program as 'shelved' is not how we think about it."
Related Tags