HTC and Valve will be celebrating on NYE, as their Vive headset has just been certified by the Federal Communications Commission.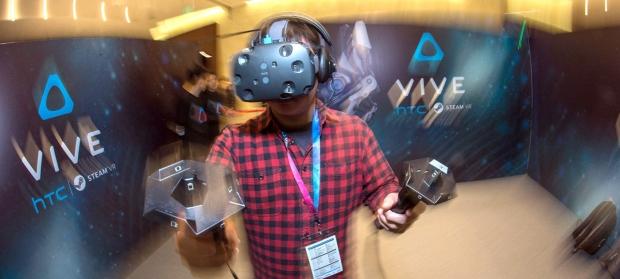 The FCC needs to put its regulatory stamp of approval on products before their consumer release, with HTC aiming for an April launch window. Road to VR reports that the FCC's certification was expected to hit some roadblocks, courtesy of its laser tracking and possibly safety issues, but it seems to be A-OK.
HTC also has lofty plans for its Vive headset, which could hit hundreds of millions of Internet cafe users in China if HTC can play its cards right.