8/4/20 UPDATE:SEGA is not making a Dreamcast 2. The teaser site is not affiliated with SEGA, and is no longer live.
SEGA is in absolutely no position to create or manufacture a console. In fact, they just closed their historic arcade in Akihabara due to COVID-19 significantly impacting its pachinko operations, which is one of the company's biggest consistent earnings. SEGA isn't doing badly--they made $1.153 billion in revenues in 2019, and we'll see how well they did in Q1'20 in a few days--but they are not in any kind of position to make a new console.
Original story is as follows.
A new teaser site hints that SEGA may be developing a Dreamcast 2, and it may feature PC-grade hardware in a console form factor similar to Valve's Steam Machines.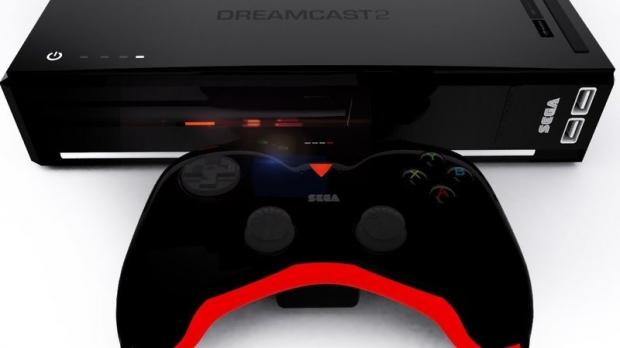 SEGA has a dream. It wants to be back on top of the games industry, but to do that, it'll have to resurrect the console that nearly killed the company in the late '90s: the SEGA Dreamcast. Although the Dreamcast was a beloved fan-favorite and helped usher in a new age of gaming, the system was a commercial failure. Fans have been clamoring for a Dreamcast successor for quite some time, but the once-mighty Japanese games-maker hasn't made a move--that is until now. SEGA has opened up an official division called SEGA Interactive that will sell hardware, indicating that the Dreamcast 2 is indeed a reality.
A new campaign called Project Dream points to the development of a Dreamcast 2, and the official website has a countdown timer that could lead to an official reveal. As for the Dreamcast 2's specs, the Project Dream page speculates that the system will be a PC/games console hybrid, and that it'll make use of x86 architecture while sporting a customized NVIDIA GTX 740 GPU, an Intel i5 4460 at 3.4GHz, and 8GB of DDR3 RAM to boot.
It's worth mentioning that SEGA hasn't officially announced the Dreamcast 2 hardware, and that the Project Dream website is more of a "what if" scenario than substantiated news.
However, Patrick Lawson, Project Dream's coordinator, does make a very compelling marketing strategy for SEGA, and breaks down each of his points and explains why it's plausible that SEGA should make a new Dreamcast. The company is definitely up to something, and Lawson points out that it does have the revenue to make this hardware gambit.
It'll be interesting to see how this pans out, and if SEGA is indeed working on a console-PC hybrid to take the mantle of the immortal Dreamcast. The Project Dream campaign further speculates that the Dreamcast 2 would be funded in record time via Kickstarter crowd funding and that there are millions of die-hard SEGA fans that want to see the company return to its hallmark glory days of gaming dominance.
Right now the countdown on the Project Dream site has 9 days to go, and we'll be sure to update you when it runs out. If SEGA is indeed working on a Dreamcast 2 then we'll likely start seeing patents and schematics roll out across official channels the same way with Nintendo's NX console.