Samsung has used 112 of its Galayx Tab S2 tablets to make something quite unique - a gigantic touchscreen piano.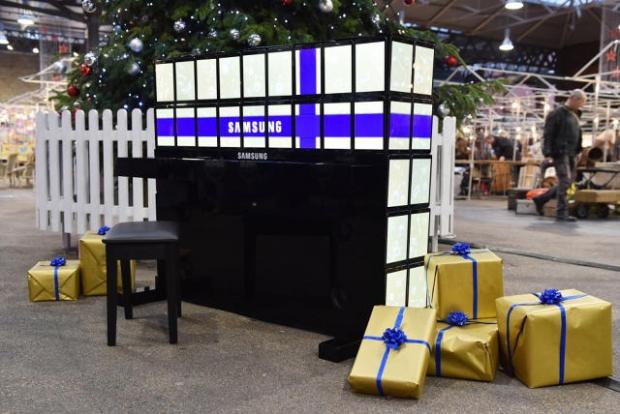 The full-sized piano is part of a Christmas display in London's Spitalfields Market, and is fully functional. Using the host of the British reality show Pop Star to Opera Star Myleene Klass, Samsung unveiled "the world's first upright piano made entirely out of Samsung tablets".
But the Galaxy Tab S2-powered piano also features an equalizer, an amplifier, two speakers, and a USB interface to get it all working. Out of the entire 112 tablets used, 106 of them aren't used to make music - the 106 x Galaxy Tab S2s are used to create Christmas-themed animations.