Fallout 4 weapons mod allows for unlimited carnage
'Any Mod Any Weapon' allows you to do exactly just that in Fallout 4 - Minignus with sniper rifle scopes, why not?
Published Fri, Dec 11 2015 10:34 AM CST
|
Updated Tue, Nov 3 2020 12:02 PM CST
Aptly named 'Any Mod Any Weapon', this new master PC mod for Fallout 4 allows users to throw any combination of modifications onto any Fallout 4 weapon they please.
While mods are limited in Fallout 4, this special 'update' removes any previous limitations, with a strong warning from the developer stating that "it's really fun!" While this mod doesn't pretend to add extra gameplay depth, there's no storytelling and its certainly not going to hit you right in the feels, it's going to allow you to blow things up like you've never done before.
Available now on Nexusmods, this particular beauty already had 5,568 unique downloads at the time of writing this article, with users urged to make the most ridiculous weapons possible, as seen in the video above.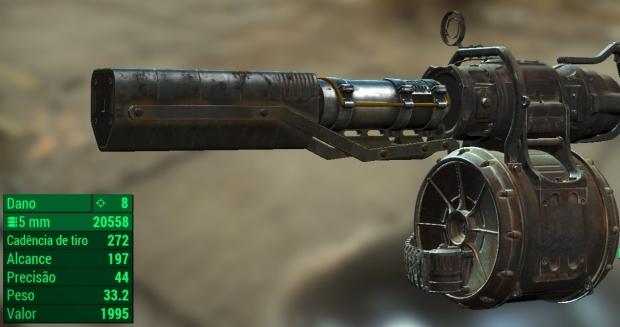 Related Tags