VR market will be worth $70 billion by 2020 according to TrendForce
The entire VR market will be worth a huge $70 billion by 2020, according to research firm TrendForce.

Published Mon, Dec 7 2015 5:25 AM CST
|
Updated Tue, Nov 3 2020 12:02 PM CST
According to research firm TrendForce, the VR market will be worth a huge $70 billion by 2020, a market that includes both the VR hardware, and software.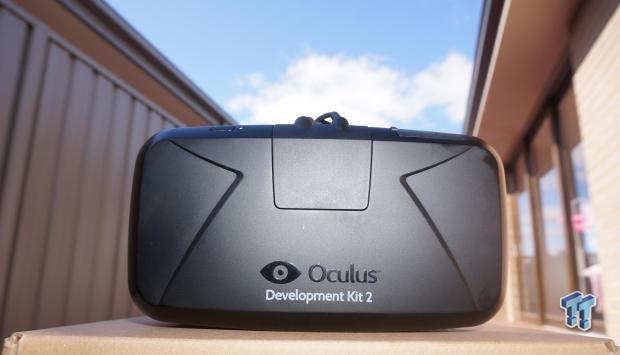 TrendForce said that VR hardware will be worth around $20 billion by 2020, but the software side of things is where the money will be made, with an estimated $50 billion by the end of the decade. TrendForce expects to see VR generate around $6.7 billion of revenue in 2016, with most of it coming from the sales of VR headsets, like the Oculus Rift and HTC Vive.
The research firm's wearable device analyst, Jason Tsai, said: "These explosive growth projections actually do not sufficiently reflect just how hot the VR industry is right now. The figures do not include the value of non-commercial uses of VR technology. For example, the industry is currently pushing the development of free software and do-it-yourself apps. While these projects do not immediately generate revenue for the developers, they have a vital role in the promotion market growth and innovations".
TrendForce also thinks that social media will be a big part of VR applications, with VR content being shared easily amongst social media users. Tsai added: "The development of the VR industry is not solely based on wearable devices launched by major hardware vendors such as Sony, Oculus and HTC. Much of the growth drive also comes from independent developers that contribute innovative apps to the VR industry. Their market value is not often reflected in the data. Since making apps does not have a high entry barrier, there has been a proliferation of non-commercial software made by students, independent developers and content providers. Instead of being guided by immediate commercial interests, they aim to attract consumers' attention with innovative products".
I thought I'd reach out to Anshel Sag, VR Analyst at Moor Insights & Strategy about the VR market being worth $70 billion by 2020, he told us exclusively: "$70 billion by 2020 is more than extremely ambitious, $70 billion assumes that VR is a mature and mainstream market. There is no way that VR will explode into such a mature market within effectively 4 years. While I am extremely optimistic about the future of VR, such projections do nothing but hurt the future of VR by setting unrealistic expectations. There are no players in any part of the market that could turn this industry into a $70 billion industry in 4 years".
Related Tags