Asetek demands suspension of sales of AMD's Radeon R9 Fury X
AMD and GIGABYTE receive cease and desist letters from Asetek for their video cards.

Published Sun, Dec 6 2015 10:32 PM CST
|
Updated Tue, Nov 3 2020 12:02 PM CST
It looks like AMD will be hitting a brick wall with the sales of its Radeon R9 Fury X, as Asetek has sent both AMD and GIGABYTE cease and desist letters over the watercooling on their video cards. GIGABYTE's GTX 980 Waterforce cards are also set to see sales stopped.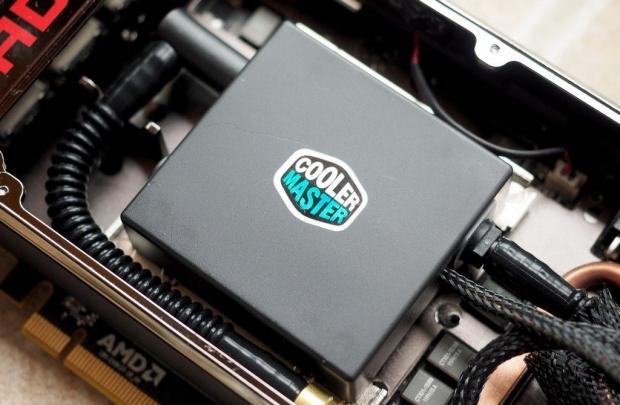 Asetek has been in a long battle with Cooler Master, a legal battle which kicked off in 2014. Asetek said that it had won an injunction against Cooler Master over patent infringement claims that went to court late last year. Fast forward to now, GamersNexus received the following statement from Asetek: "Asetek's attorneys have recently sent cease and desist letters to GIGABYTE, demanding that it cease selling Giga-Byte's GEFORCE GTX 980 Water Force (sold under at least model number GV-N980WAOC-4GD) because it contains the Seidon 120M found by the court to infringe Asetek's patents".
Asetek continued: "Asetek's attorneys have also written a cease and desist letter to AMD, demanding that it stop selling its Radeon R9 Fury X product, because it infringes Asetek's patents. Our attorneys have had some difficulty obtaining a GIGABYTE GV-N98TXTREME W-6GD, but we expect to receive and analyze one very soon for infringement".
The Danish company said that it had not entered a licensing agreement with Cooler Master, with no plans to offer Cooler Master one in the forseeable future. Asetek continued: "There is no licensing agreement in place with Cooler Master, nor do we plan to offer any in the foreseeable future. Asetek sued Cooler Master and CMI USA, Inc. (Cooler Master's US affiliate) for infringement of Asetek's US Patent Nos. 8,240,362 and 8,245,764, and the jury found that the Cooler Master products at issue infringe Asetek's patents and awarded damages to Asetek. The judge also entered an injunction prohibiting Cooler Master and CMI USA from importing or selling the accused products in the US, and the judge awarded enhanced damages because of continued sales after the jury's verdict. The injunction states '[a]s used herein, Infringing Products shall mean the following Cooler Master products: Seidon 120M, Seidon 120XL, Seidon 240M, Seidon 120V, Seidon 120V Plus, Nepton 140XL, [Nepton 280L], Glacer 240L, and products not more than colorably different from them".
Related Tags