JPR's latest data still sees NVIDIA with 81.1% of the GPU market
Even with the release of the Fury X, AMD only clawed back 0.9% of the discrete GPU market back from NVIDIA this quarter.

Published Sun, Nov 15 2015 5:31 PM CST
|
Updated Tue, Nov 3 2020 12:03 PM CST
The latest time we saw the discrete GPU market share numbers, NVIDIA was dominating with 82% of the market. We thought with the release of the Radeon R9 390X and the hyped to hell Radeon R9 Fury X (as well as the Fury, and R9 Nano) that AMD would win back a considerable chunk of the dGPU market in the last three months... well, they didn't.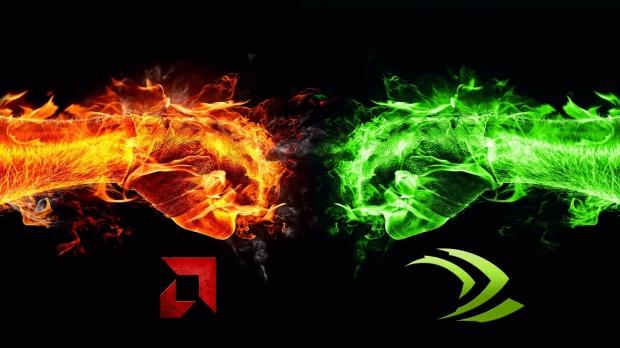 AMD only took back 0.9% of the dGPU market, leaving NVIDIA with 81.1%, according to the latest data from analyst firm JPR. Back in February of this year, NVIDIA had 76% of the market leaving AMD with 24% of the market. But, we should hopefully begin to see a change in these numbers now that AMD is finally doing something about it, splitting its GPU division off recently into Radeon Technologies Group.
The biggest GPU fight is about to happen, with the shift from 28nm to 14/16nm set to happen next year. Not only that, but HBM2 will be used by both sides, versus just AMD using HBM right now. If that wasn't exciting enough, Windows 10 delivered DirectX 12 to the world, so we should begin to see some truly interesting things begin to happen early next year.
Related Tags