Steam hardware doesn't work on Macs, Valve apologizes with free games
Although the Steam Link and Steam Controller don't work on Mac's OS X platform, Valve shipped the hardware anyway...and is now making amends.

Published Sat, Oct 17 2015 1:21 PM CDT
|
Updated Tue, Nov 3 2020 12:03 PM CST
While Valve has started to ship its new Steam hardware out to pre-orderers across PC and Mac, the tech only actually works on one platform. When Mac owners get their hands on Valve's new streaming box and controller combo they'll be sorely disappointed to find the tech doesn't function on their platform--but Valve is on the case, and they're making it right.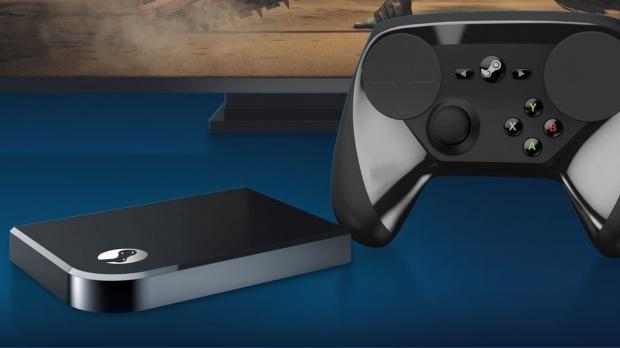 Due to "temporary software issues" Valve affirms the Steam Controller and Steam Link PC game streaming set-top box aren't compatible with OS X. The digital storefront giant says that these issues will be fixed via a number of firmware updates that will roll out in the next few weeks, but until then Mac users are out of luck.
To make up for the inconvenience and disappointment, Valve is starting to gift free copies of its huge $100 Valve Complete Pack that contains every released first-party game it released. Email correspondence between a frustrated Mac owner and Valve reveals more details:
"The Steam Link currently doesn't stream from Macs. An upcoming update will add full spport for streaming audio, video and controller input," the Valve representative said. "The Steam Controller doesn't currently support gamepad emulation on Macs. If you opt out of the Steam Beta client, keyboard/mouse emulation will be functional. We expect gamepad emulation to become functional within a few weeks."
It's troubling to see that Valve made this kind of mistake and burned the early pre-purchasing Mac users, but then again the Mac platform has traditionally had to play catch up to PC in terms of games compatibility. It's strange to note that Valve had to have known that the tech wasn't ready to release to Mac users and shipped it anyway, but also we have to remember that Valve is still new to the hardware front, and it'll be interesting to see if it offers any other gifts than the comprehensive games collection.
Related Tags