Apple's worth jumps 43% to $170 billion, still world's top brand
Apple reigns triumphantly as the world's most lucrative brand for the third year running.

Published Mon, Oct 5 2015 1:01 PM CDT
|
Updated Tue, Nov 3 2020 12:03 PM CST
Cupertino tech titan Apple has yet to be dethroned as the world's most profitable brand and continues its global dominance for the third year in a row.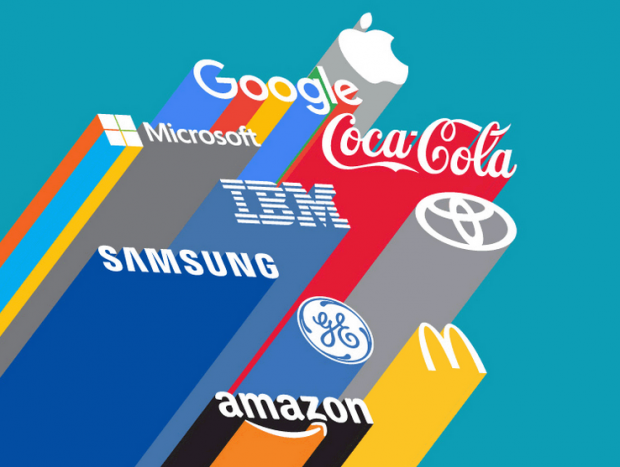 According to new 2014 rankings published by Interbrand, Apple's total value has shot up by 43% for an estimated brand value of $170,276 million. The second place competitor, Google, sits just $50 million shy from breaking Apple's three-year streak at an estimated value of $120 billion. Microsoft is in fourth place with a brand value of $67 billion increase of 11%. Despite being a world leader in tech, Samsung sits at a cool seventh place with 0% gains and a brand value of $45 billion.
With its new line of iDevices including the iPhone 6S and iPhone 6S Plus, the 12.9-inch iPad Pro and even a smartring prototype, Apple is poised to continue its reign for 2015. Google has taken aim at the throne with its new Nexus 5X and Nexus 6P handsets that feature Project Fi network support.
Interbrand configures these rankings based on a number of factors including consumer brand awareness, customer satisfaction, financial performance, and key marketing strategies to determine an aggregate value of a specific brand name. It's not just about raw earnings or sales--how everyday consumers feel about the companies comes into play as well.
With Google, Apple, Samsung and Microsoft all in the top 10, Sony is far eclipsed by the other tech giants and can be seen way down the list at number 58 with a brand value of $7.7 billion. Even in the wake of the Dieselgate emissions scandal the VW-owned Audi is charted above Sony, which is surprising. Another interesting tidbit is that IBM sits at number 5 with a worth of $65 billion, topping Intel's number 14 ranking at $35 billion.
Sadly Nintendo is nowhere to be found. For the first time since 2001 the Japanese console-maker isn't featured on this list, which is quite telling of how the company is seen on a wider scale outside of the gaming community. While Wii U sales have picked up thanks to strong software like Mario Kart 7 and Splatoon, Nintendo still has yet to start its new push into the console market with its next-gen Nintendo NX system.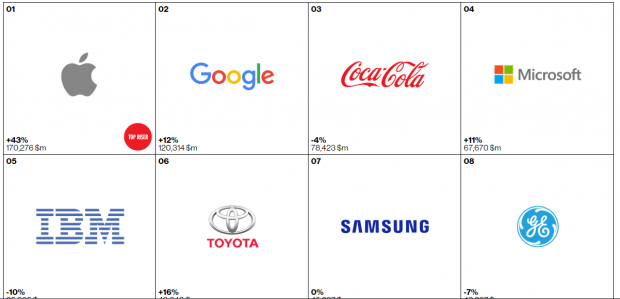 Related Tags