We've all joked about the future of IoT wearable technology, especially with the audacious idea of "smart jewelry". But Apple is pretty serious about pushing the limits of wearables and now for the first time we have a glimpse of what may very well become the Apple iRing.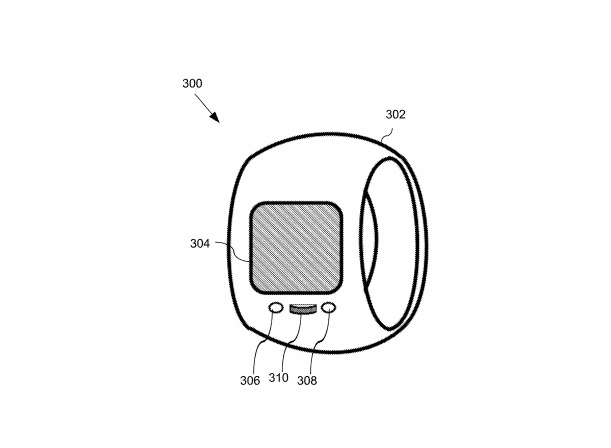 The patent for Apple's smart ring tech has just been published, revealing rough abstracts and schematics of the small wearable. According to the patent, the "iRing" is an "external electronic device with a finger-ring-mounted touchscreen that includes a computer processor, wireless transceiver, and a rechargable power source".
The ring's form factor is quite curious. One configuration of the device has a pressure-sensitive display (hinting at layered 3D Touch support) with haptic and tactile feedback on the front, with a slider dial, buttons and a built-in microphone underneath the screen. Other variants don't have a screen at all, Some variants come with an onboard camera for photos and video recording.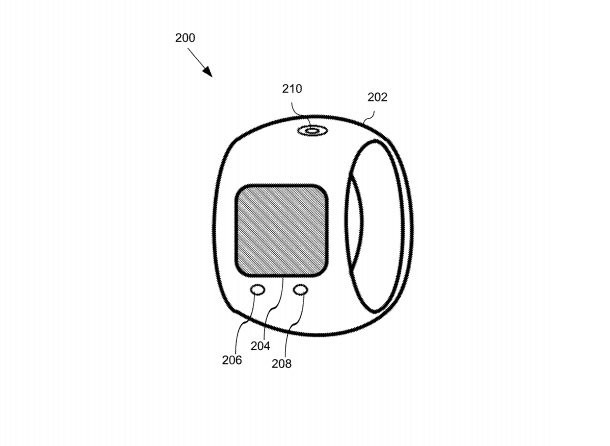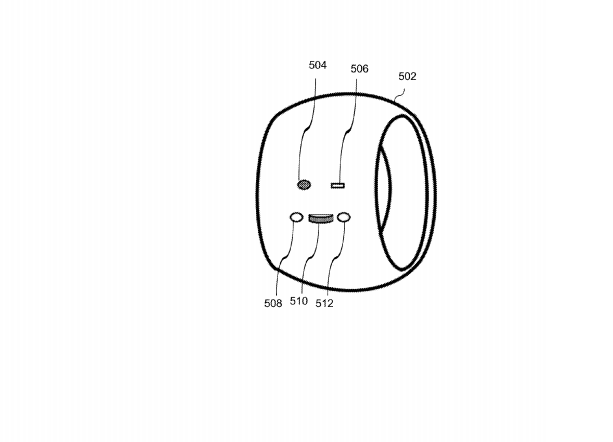 Apple justifies the need for the new smart ring in the following preamble:
"Use of existing touchpads and touch-screen displays, however, may be cumbersome, inconvenient, or inefficient for certain tasks and applications. A user's hands may be preoccupied with another task, for example, or the user's hands and/or arms may become fatigued after holding the device in a viewing position for extended periods of time. The light emitted by a touchscreen may be inappropriate in certain social environments or even dangerous if it gives away the position of a threatened user. Furthermore, switching back-and-forth between different input modes, such as a keyboard and mouse, may be inefficient. A need therefore exists for a more discreet, safer, more efficient, or more ergonomic way to interact with touch pads or touch screens."
The brief mentions that Apple's smart ring can perform a variety of practical functions like sending and receiving calls via the onboard microphone, and accessing a host of ring-specific apps for email, text messaging, checking weather, biometric sensors for health and fitness, etc. Plus the use of hand gesture tracking could let users control tech across Apple's iDevice spectrum, from iPhones to Apple TVs and everything in between.
Remember that this patent represents pre-protytpe technology and that there's no guarantee that Apple's smart ring will even see the light of day. Considering how consumers are reticent to adopt wearable tech, we probably won't see Apple unveil the product any time soon. Maybe it'll accompany the launch of the iPhone 7, but for now all we have is a set of curious blueprints that hint at what's to come.