Vinyl sales have outpaced streaming revenues, according to the RIAA
Thought music streaming was big business? Spinning vinyls is still super popular.

Published Sun, Oct 4 2015 12:35 AM CDT
|
Updated Tue, Nov 3 2020 12:03 PM CST
When you think about profits in the music industry, you'd think that by now the likes of Spotify and Pandora would be making hundreds of millions of dollars - but in reality, they don't.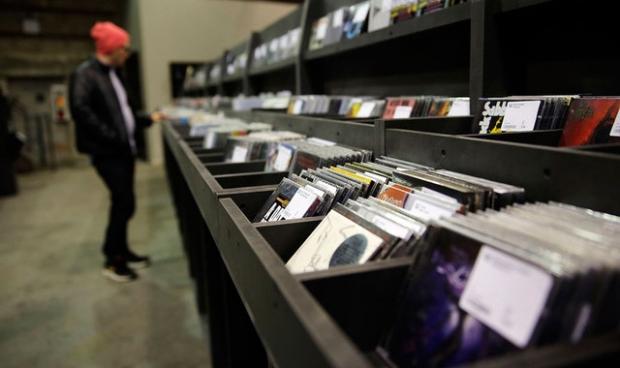 According to the Recording Industry Association of America (RIAA), music streaming revenue has increased by 27% year-on-year, while vinyl sales have jumped 52% in the same period of time. In the first half of 2015, vinyl sales made $222 million while streaming revenue hit $163 million. Apple Music isn't included in these results, so the streaming side of things will see an uptick when Apple gets onboard.
According to data analyst Joshua Friedlander: "Overall, the music industry has become the most-digital in terms of all traditional media outlets - magazines, newspapers - in terms of transition. There is more optimism out there than there was. Two-thirds of the market is still physical [CDs]. It used to be monolithic. Now it's a mix of things, a revenue diversification that makes a more stable source to grow off of. [Streaming] services have mostly grown through word of mouth. There hasn't been a big Spotify advertising push. When you get a player like Apple involved, that really generates a whole new level of awareness".
Related Tags