Facebook announces 360-degree videos will be hitting your News Feed
360-degree videos are now a thing on Facebook, now where's my VR headset?

Published Sep 23, 2015 6:17 PM CDT
|
Updated Wed, Jul 27 2022 3:46 AM CDT
Facebook is finally moving into the world of immersive video content, announcing that 360-degree videos will begin rolling out to your News Feed in the very near future.
The social network announced that the Facebook website is the only place they'll appear for now, with the Android and iOS versions of the Facebook app to support 360-degree video "in the coming months". When you're on the web and on your News Feed with a 360-degree video, you can click your mouse on the video and move around the video, all from your desktop.
But what about content? This is next to useless without some good content, right? Well, various companies are already diving on the 360-degree content bandwagon, with Star Wars, Discovery, VICE, GoPro, Saturday Night Live and LeBron James & Interrupted. The Disney side of things has a 360-degree promotional video for Star Wars: The Force Awakens, which is super-awesome.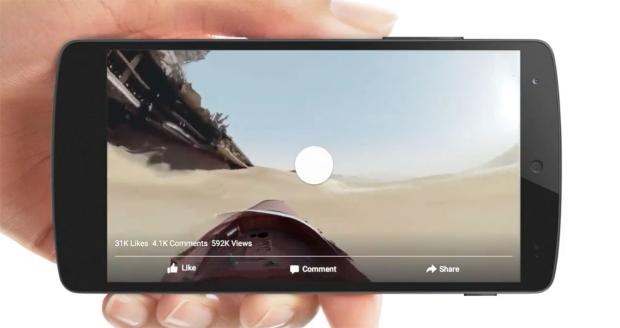 Related Tags