PS4 price cut to spread overseas, says Microsoft
Microsoft has a gut feeling that the PS4's price cut in Asia will spread overseas--and possibly across the globe.

Published Mon, Sep 21 2015 8:42 AM CDT
|
Updated Tue, Nov 3 2020 12:03 PM CST
As Sony's direct competitor in the console war, Microsoft has kept up with the old mantra of "know thy enemy" quite well. As a result, Xbox division head Phil Spencer has made some predictions on Sony's next move, and "fully expects" that Sony will expand the PS4's recent price cut overseas to the west.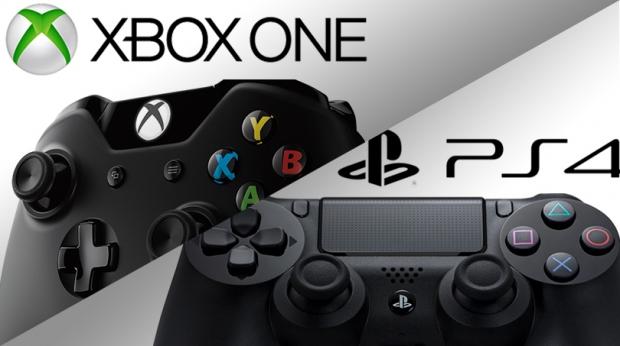 "When I think about the playbook they've used in the past, I fully expect [Sony] will drop [the PS4's] price," Phil Spencer told IGN in a follow-up interview. "If history tells, then we'll see a price drop from them coming."
Sony announced the PS4's price cut at this year's Tokyo Game Show, effectively bringing the console's retail price down to ¥34,980 ($292) in Japan. Soon after Sony extended the reduction across other Asian countries like Korea and China. It didn't take long before gamers--and especially Phil Spencer--saw the impending signs of a global cost reduction.
To date the PlayStation 4 has dominated the console war at every step, and has now seen over 25 million lifetime sales. Although a cost drop could propel the PS4 even farther ahead of Microsoft's Xbox One, Phil Spencer isn't worried.
"We feel good about the plans we have in place going forward in the holiday," Spencer said. The Xbox One is set to get backward compatibility and Windows 10 integration in November, along with a number of upcoming exclusives like Halo 5.
The Xbox exec also went on to iterate that price drops are a boon for gamers and the industry alike: "It's great for gamers when price competition happens. We saw that last holiday, and we saw crazy sales numbers on all of the consoles."
Sony will likely apply the PS4's price cut on a region-by-region basis, so we most likely won't see sub-$300 price tags carry over to the west. A new $349 point would directly compete with the Xbox One's Kinect-less SKU, and we might even see bundles get discounted too. Many gamers argue that the each console's price tag should reflect their outdated hardware systems, and finally after almost two years of sales the hardware vs. price disparity is starting to shrink.
Related Tags