Qualcomm has just announced its next-gen Quick Charge 3.0 technology, which will charge compatible smartphones from 0% to 80% in just 35 minutes. The new Quick Charge 3.0 tech will debut on the Snapdragon 820 processor, which will arrive next year.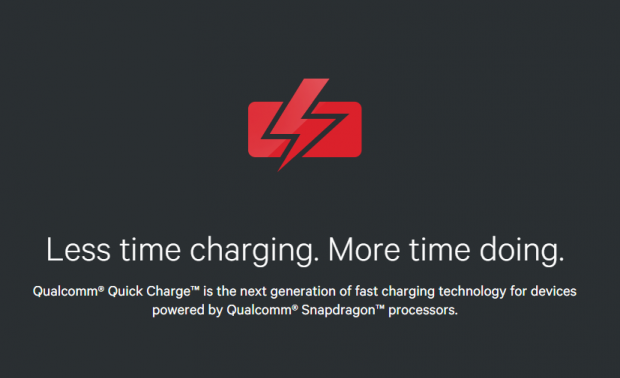 But it's not just the Snapdragon 820 that will receive Quick Charge 3.0, with the Snapdragon 620, 618, 617 and 430 platforms, too. If you don't know about Qualcomm's Quick Charge technology, it's the same micro USB connector that Android smartphones feature, but there's more communication between the processor and charger, so that it can safely and efficiently increase the charge rate.
The idea of going from 0% to 80% in 35 minutes is simply insane, so expect to fully charge your smartphone in under an hour in 2016 on Quick Charge 3.0 compatible smartphones.