GTA V has just received its first major photo-realistic overhaul mod that brings incredible pristine visuals that look better than real life.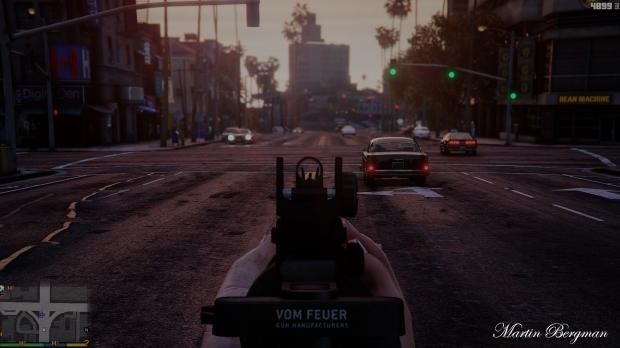 The amazing Toddyhancer mod was created by Martin Bergman in the Rockstar Editor, and contrary to popular belief Bergman says that he didn't go nuts with anything too complicated to create the mod: "Don't go bananaz! its just Reshade Shaders, ENB series, simple tweaks and some tonemapping with class!" Right now the mod is a work in progress and doesn't have a name, but it looks to be a strong contender for this generation's ICE Enhancer mod for GTA V.
Toddyhancer's lighting is superlative, bringing a truly unique filmic look and feel to every single environment, capturing a huge scale of hues across day to night timeframes. Although the overhaul is a feast for the eyes, game performance is going to take a hit with a hard 40FPS cap. The FPS dip is quite noticeable in the mod's trailer, but Bergman attributes most of the lag to playing and recording on a laptop.
Bergman has no set release timeline and affirms that he will release a test build once it's ready. The modder also plans to release a version that's compatible with lower-end PC rigs including laptops.