'New Game+' mode announced for Deus Ex: Mankind Divided, and more
Eidos Montreal tease 'New Game+' mode for Deus Ex: Mankind Divided, as well as heavy UI customization.

Published Fri, Aug 14 2015 11:15 PM CDT
|
Updated Tue, Nov 3 2020 12:04 PM CST
Deus Ex: Mankind Divided sounds better and better, apart from the possible downgrade in graphics that is happening, but on the gameplay side of things, we can't be happier.
Eidos Montreal recently took to Twitter to announce a new 'New Game+' mode for the game, with Executive Game Director Jean-Francois Dugas and Gameplay Director Patrick Fortier saying that New Game+ will let gamers find "even more about all the maps and the secrets" in Deus Ex: Mankind Divided.
The duo also talked about a few changes that the studio has made from Human Revolution to Mankind Divided, with the experience system being much more balanced and rewarding for players with the combat actions, something that they said would remove the feeling "that there is a 'right way' to play". Mankind Divided's protagonist, Adam Jensen, will have his Smart Vision upgraded, where it can be modified to reveal loot, characters, weapons, his ammunition type, and it can even be modified in the middle of combat. Very cool.
Deus Ex: Mankind Divided has also had its cover system upgraded, where Jensen is now capable of moving quickly and accurately between locations, as well as providing gamers the ability to hack things in the game remotely.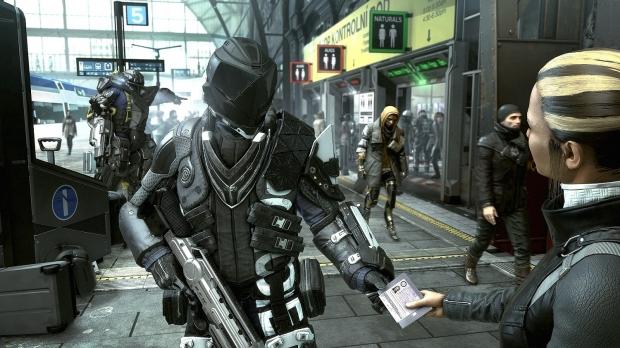 Related Tags