Final Fantasy 7 Remake's combat to be "dramatically changed"
Square Enix aims to amp up the legendary turn-based classic, but will it still have the same soul?

Published Thu, Jul 30 2015 4:01 PM CDT
|
Updated Tue, Nov 3 2020 12:05 PM CST
Square Enix's hotly anticipated Final Fantasy VII Remake might not feature the classic turn-based combat fans know and love; Square Enix's Tetsuya Nomura affirms that "dramatic changes" are incoming, but also affirms the game will still be recognizable to lifelong fans.
"We are bringing dramatic changes to the Final Fantasy VII Remake," Tetsuya said in an interview with Official PlayStation Magazine's UK branch. "That being said we want to clarify: we're not going to be changing it into a shooter or something like that. We are going to be bringing dramatic changes, but we want to make sure it's still recognisable."
In lieu of the beloved ATB system used by the iconic original, could Square Enix opt in for a sort of combination of real-time role-based combat like Final Fantasy Type-0, or maybe even go all in for the action like Final Fantasy 15?
This is pretty risky, and Square has to tread a razor's edge here or risk alienating and facing incredible backlash from gamers everywhere. Final Fantasy VII is heralded near-unanimously as a masterpiece of epic proportions, and the Japanese developer/publisher needs to handle this resurrection just right. At the same time it makes sense for Square to push forwards to a new stylish concept and reinvigorate the game with next-gen power, and it'll be interesting to see what kind of concepts they cook up.
As for as graphics go, Nomura has said that the remake's visuals are based off of Advent Children, but Square Enix doesn't "intend on utilising the 3D models of Advent Children as is because, well, it's a different technology, and it's actually been almost ten years since Advent Children was first released."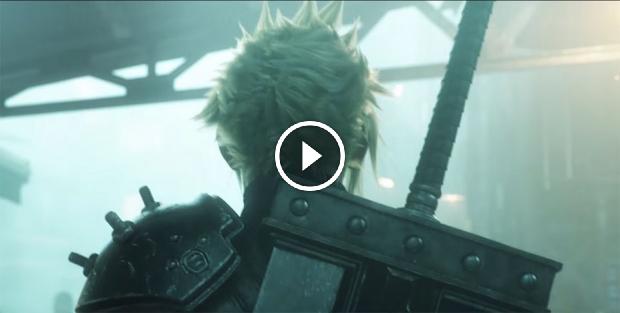 Apart from the short teaser showcased at Sony's E3 2015 press conference, we haven't been able to glimpse any more footage or screens--but we do know for sure that this isn't going to be a remastered port; Square Enix aims to tap that 90's magic to create something wholly unique and show another side of the crystal that we recognize but at the same time have never seen before.
There's speculation that the Final Fantasy VII: Remake might release sometime in 2017 to coincide with the game's 20th anniversary, and we'll likely see more news next year.
Related Tags