Facebook has unveiled its Aquila solar-powered drone, designed to help provide Internet access - and connect - as many people across the world as possible.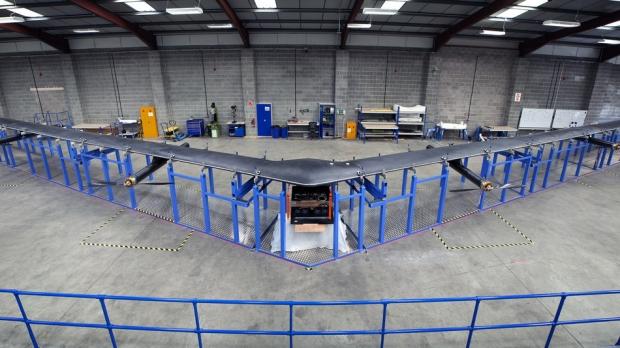 The aircraft, which has a V-shaped, carbon fiber body, weighs up to 1,000 pounds - and has a wingspan equivalent to a Boeing 737. Once in the air, it can fly at altitudes between 60,000 to 90,000 feet, while staying airborne for up to three months at a time.
Once finalized, Facebook will work with Internet service carriers across the world, and will sell Internet access to residents located in remote areas.
"We want to actually speed up Internet adoption - and in order to speed that up we need to work on the infrastructure challenges we're working on today," said Jay Parikh, VP of engineering at Facebook, in a press statement. "Our mission in the company is to connect everybody in the world."
It's an impressive project for Facebook, and half of the connected world already has a Facebook user account - with that number growing even higher.