With our exclusive report that AMD would be making just 30,000 units of its HBM-powered Radeon R9 Fury X, the news that it is receiving help from United Microelectronics Corporation (UMC) in the form of the company entering volume production of TSVs (Through Silicon Vias) which is used in the production of HBM (High Bandwidth Memory).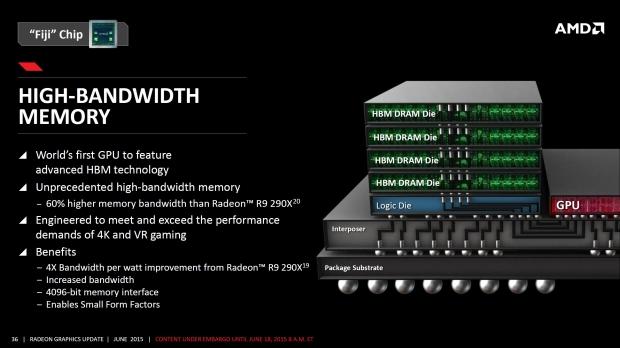 AMD has already acknowledged the supply issues of the R9 Fury X, but with the release of the air-cooled Fury and the imminent release of the R9 Nano, these HBM supply issues are only going to get worse. UMC had kept AMD at bay until July 20, where it entered volume production of TSVs, which means the bottleneck that AMD is experiencing, should be gone.
UMC said: "AMD has a successful history of delivering cutting-edge GPU products to market. This volume production milestone is the culmination of UMC's close TSV collaboration with AMD, and we are happy to bring the performance benefits of this technology to help power their new generation of GPU products. We look forward to continuing this fruitful partnership with AMD for years to come".