Ashley Madison hacked, with 37 million accounts at risk
Cheating and adultery site Ashley Madison has been hacked, with 37 million accounts at the risk of exposure.

Published Mon, Jul 20 2015 11:31 PM CDT
|
Updated Tue, Nov 3 2020 12:05 PM CST
Ashley Madison has been hacked, with some 37 million accounts hacked, including financial records, private details of the users, and more. Noel Biderman, the CEO of Avid Life Media, the company which runs Ashley Madison, has confirmed the site has been hacked. Biderman said: "We're not denying this happened".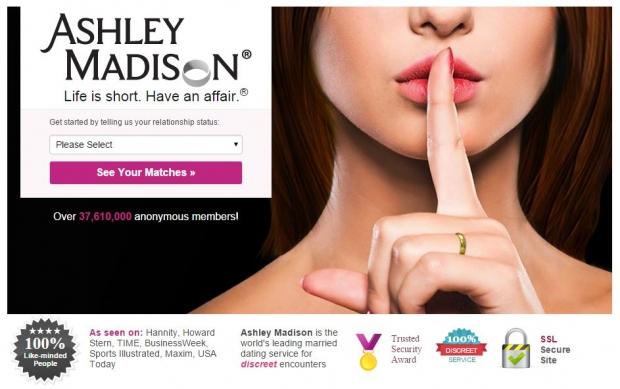 A hacker group going by the name of The Impact Team has taken responsibility behind the back, with the team holding ALM ransom with the information it has. The hacking group sayd that it will release "all customer records, including profiles with all the customers' secret sexual fantasies and matching credit card transactions, real names and addresses, and employee documents and emails". The Impact Team will keep the information it has in its possession, if ALM and the other sites it runs - Cougar Life and Established Men - is taken offline in all forms.
The Impact Team has said it's taken a high moral stance, taking a stab at ALM's business practices, and the users that are on these sites by cheating on their partners. Where things get interesting, is that The Impact Team says that the "full delete" option that Ashley Madison offers for $19 - which reportedly deletes your payment and address details from their records - is a "complete lie". The hacking group says: "Full Delete netted ALM $1.7mm in revenue in 2014. It's also a complete lie. Users almost always pay with credit card; their purchase details are not removed as promised, and include real name and address, which is of course the most important information the users want removed".
The document that The Impact Team released, says: "Too bad for those men. They're cheating dirtbags and deserve no such discretion". They continued, saying that "the internet's number one cheating website" Ashley Madison was bad, but they were far harsher against Established Men. The Impact Team says Established Men is "a prostitution/human trafficking website for rich men to pay for sex". If the information The Impact Team has was to be released, it would be "a very bad day" for "many reach and powerful people" in the US and Canada.
ALM has come out after the hack, saying that was "only the latest among many companies to have been attacked, despite investing in the latest privacy and security technologies". Biderman said that the company was "working diligently and feverishly" on stopping the spread of information, shutting down the original locations of which it was shared. Biderman hints that it could be the work of a former employee or contractor that is responsible for the hack.
Continuing with the pain for ALM, is that the company was reporting looking at going public later this year, with a purported $200 million investment heading their way. With this hack and possible leak of 37 million accounts, I think it's going to hurt ALM, considerably.
Related Tags