Ubisoft's second most popular platform for games this year? PC!
PC was Ubisoft's second most popular platform, even after the messy PC ports with Watch Dogs and Assassin's Creed.

Published Mon, Jul 13 2015 11:51 PM CDT
|
Updated Tue, Nov 3 2020 12:05 PM CST
With Ubisoft learning from its Watch Dogs crap at E3 a few years ago, the company is now showing games off at events on their target machines. But which platform are the sales being made on? The PS4 and PC!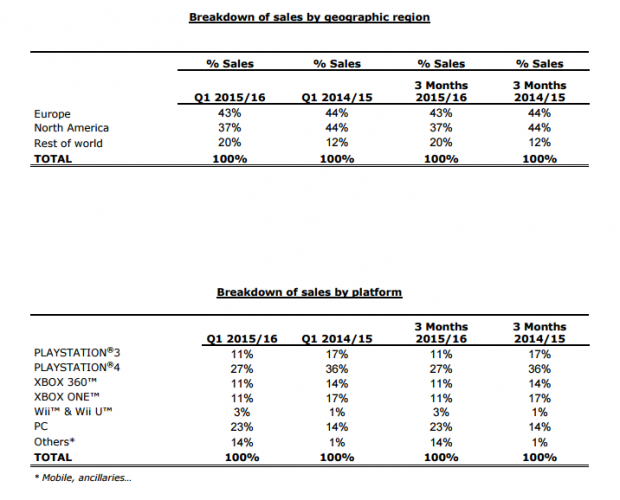 According to Ubisoft's own numbers, for the company's fiscal year, which ended on June 30 - the PS4 makes up 27%, while the PC chews up 23%. The Xbox One lags behind with 11%, while the Wii and Wii U only make up 3% of Ubisoft's sales. This is a big swing in the last year, with the fiscal 2014 numbers showing that the PC only made up 14%.
Considering Ubisoft said a few years ago now that the piracy rate on the PC was somewhere in the vicinity of 93-95%, the sales of their games on PC are only getting stronger. And that's with worse PC ports in the last few years, following the mess that was Watch Dogs, oh and Assassin's Creed, oh and Far Cry 4, and so many more games that have been not as good as they should've been, on the most powerful platform.
Related Tags