AMD addresses the noisy pump whine on its Radeon R9 Fury X
AMD talks about the noisy pump on the Fury X, with improved versions on the way.

Published Thu, Jul 9 2015 1:35 AM CDT
|
Updated Tue, Nov 3 2020 12:05 PM CST
We noticed the annoying pump noise on both of our AMD Radeon R9 Fury X samples, but with cards going to consumers with this noise, it's not good. What is good however, is that AMD is finally addressing the issue, shipping cards with 'sound baffling adhesive' that will make the card quieter.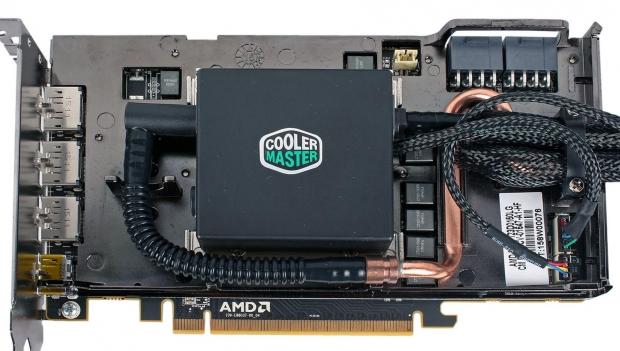 AMD said in a statement: "We have received feedback that during open bench testing a small number of Fury X cards emit a sound from the high speed liquid cooling pump that, while not loud, is bothersome to some users. While the vast majority of initial Fury X owners report remarkably quiet operation, we take this feedback seriously, as AMD's mission is to always deliver the best possible experience to our Radeon customers".
"While not loud" is quite the statement, as it is incredibly annoying. The question is, how did any of these cards make it out of AMD like this? Did they not test the cards at all, and just send them out? The pump noise is very apparent, to anyone sitting near the Fury X when its under load. AMD continued: "AMD Radeon R9 Fury X customers demand and deserve the best, so adjustments in the sound baffling adhesive compound were applied in the assembly of the high speed cooling pump to address the specific sound a few end users experienced as problematic. This improved the acoustic profile of the pump, and repeat testing shows the specific pitch/sound in question was largely reduced through adjustments to the sound-baffling adhesive compound in the pump".
AMD added: "AMD will work with its video card partners to ensure the satisfaction of the small number of initial customers who observed this specific sound and experienced it as bothersome. AMD is confident that on-going production of Radeon R9 Fury X product reduces the specific sound in question, but this is also a highly subjective matter with wide differences in PC case builds and room acoustics. The AMD Radeon R9 Fury X radiator fan is near silent, and this makes any sound from the high-speed pump more noticeable to some end users, especially during open bench testing. Thus although the overall sound levels are remarkably low for an enthusiast product, AMD has worked to reduce the specific sound that some customers report as bothersome".
Related Tags