Destiny and Red Bull marketing plan leaked - paying gamers to be nice
Red Bull and Destiny marketing document leaked, 300+ community members enticed to play nice.
Published Thu, Jun 25 2015 1:30 AM CDT
|
Updated Tue, Nov 3 2020 12:06 PM CST
With this leak shared on popular image website Imgur by a user named AgriosEndendros, depicted is the then-proposed Red Bull and Destiny partnership for 2015.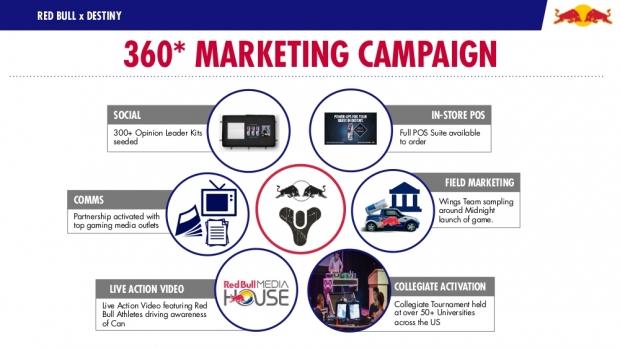 What you're reading here is the plan to ensure gamers must purchase specialty Red Bull cans in order to unlock 30 minute windows of XP gain and a new Destiny mission, which we shared news on recently. Want more bonus XP? You're going to need to buy another can.
An interesting part of this leaked document is slide number 5, which is about the "360* Marketing Campaign" and outlines the fact that there has been "300+ Opinion leader Kits seeded." In non-marketing terms, this means that people who are likely of strong opinions or influence (often people ranked high on the social or online ladder) have been sent some special information and possibly compensation in order to ensure they are always positive about this campaign.
Also shared in this Reddit thread by user ecto88mph, it opened the eyes of a Destiny follower; "Wow that would explain the people blindly defending this crap".
Coming from a marketing background, it's not too uncommon to see company representatives 'play nice' with 'highly ranked' people in target communities, but it's not often that information like this is leaked.
As pointed out in our last story on this topic, it looks like Greentext memes are becoming a harsh reality.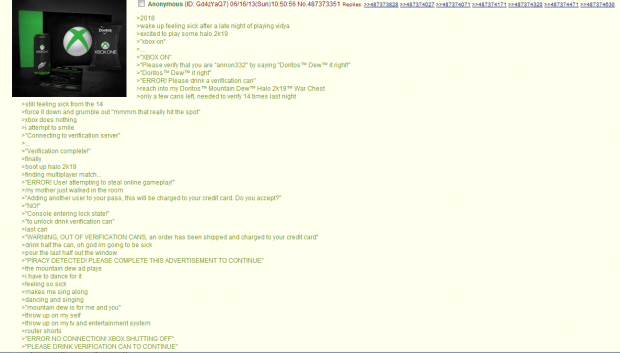 Related Tags