The Fallout 4 Pip-Boy Edition that includes a real Pip-Boy has proven to be a complete hit among gamers. It looks like Bethesda is having a difficult time keeping the Pip-Boy Edition on store shelves, and it remains unknown which stores - and in what locations - will be restocked.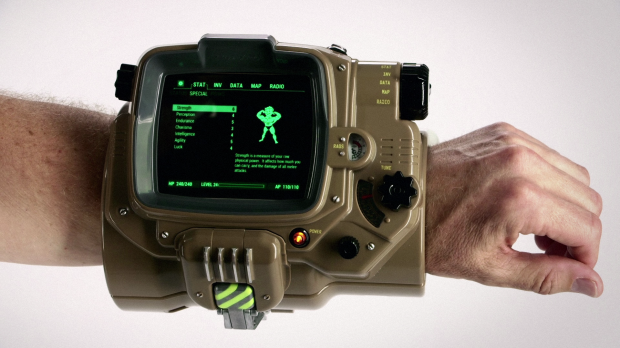 "The Pip-Boy is important part of Fallout, and we love it so much that we made a real one," said Todd Howard, game director at Bethesda Softworks, in a statement published by Forbes. "Yes, you can put your phone in it, and yes, we made an app for it so it works with the game, and yes it's a second screen experience. Usually I find second-screen experiences to be stupid gimmicks, but as far as stupid gimmicks goes, this is the best f---ing one I've ever seen."
Bethesda also said it will ask its sales team and stores to address those folks purchasing multiple copies and reselling them on Ebay. Some Fallout fans are frustrated already, but Bethesda is doing its best to sort out logistical issues in a timely manner.