Jaguar borrows insane 'Sixth Sense' technology from NASA for its cars
Jaguar uses technology from NASA to monitor brainwaves in order to avoid accidents.

Published Sat, Jun 20 2015 8:46 PM CDT
|
Updated Tue, Nov 3 2020 12:06 PM CST
It looks like Jaguar is reaching into the future with its latest adoption of technology, thanks to the kind folks at NASA of all places. The new addition is an accident prevention technology that monitors your condition to prevent accidents, something the various features are collectively called "Sixth Sense".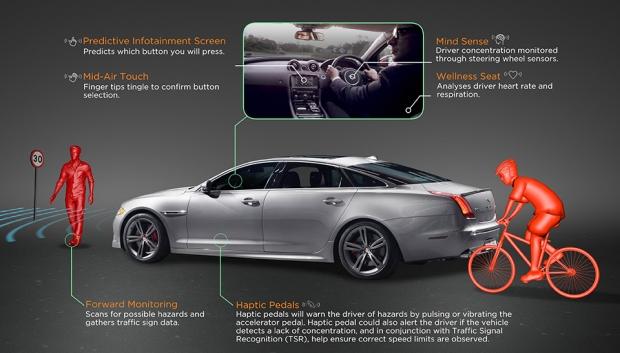 One of which is "Mind Sense" which is derived from a NASA technology that enhances a pilot's concentration skills, where it tries to read your brain waves, using sensors found in the steering wheel. The on-board computer then attempts to assess whether you're alert enough to be behind the wheel, with the steering wheel capable of being programmed to vibrant, or the system issuing the driver a warning sound, in case you've started to fall asleep or begin daydreaming.
Jaguar is also looking to install various medical-grade sensors into the driver's seat, especially when it comes to their luxury sedan, the Jaguar XJ. These sensors will make sure that you're good to drive, so the car will dim the lighting or play some music if it detects that you might be stressed out. Future iterations of Jaguar vehicles will be capable of self-driving, where it will be capable of detecting if you're having a heart attack, or seizure and take control of the vehicle to prevent an accident (and I'd dare say, call an ambulance for you).
If you thought that was cool, Jaguar is also working on an upgrading infotainment system that can predict what you're going to press, before your fingers even get close to the screen. The carmaker has a prototype that features a mid-air touchscreen display that uses cameras to track your hands. Future versions of this will feature ultrasonic feedback in order to trick your brain into thinking you've already touched the screen - well then.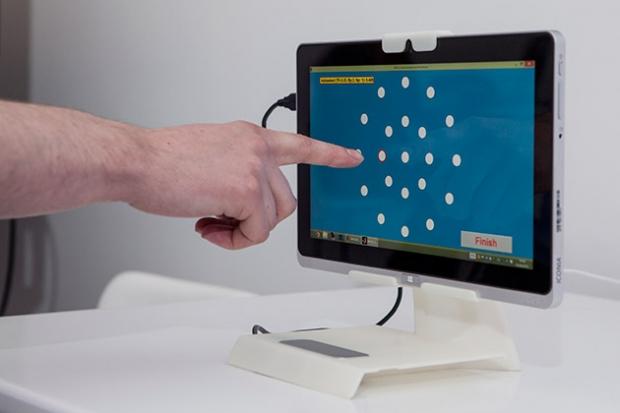 Furthermore, Jaguar is working on an accelerator pedal that will feature haptic feedback, which might be capable of vibrating when you go over the speed limit. Or, it could act as a warning system in case you're about to hit another vehicle.
Related Tags