E3 2015 - Our friends over at Hardware Canucks were able to snap a photo of the PCBs of the AMD Radeon R9 Fury X and Radeon R9 290X, where we get to see what's making them tick.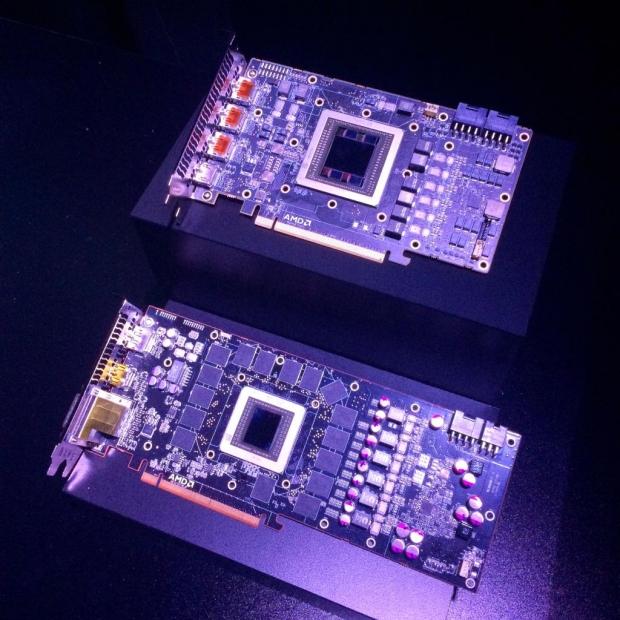 As you can see, the top card being the Radeon R9 Fury X is much smaller than the R9 290X thanks to its use of High Bandwidth Memory. You can see the 4GB of HBM sitting next to the die itself, which when compared to the 16 chips of GDDR5 on the R9 290X which surround the entire GPU, it saves some considerable physical space on the PCB.
This space saving and use of HBM also saves space to the right of the GPU, where memory VRMs aren't needed. VRMs require more power, and pump out a great amount of heat, but the omission of these on the R9 Fury X means we should get a card with a ton of power, without making huge amounts of noise or running overly hot. Even if it does require watercooling by default.