Computex 2015 - PowerColor has one of the best video cards on the market with its Devil 13 card, but we actually spotted their new Radeon R9 390X Devil 13... yeah, the R9 390X - the next-gen Radeon. We did report exclusively yesterday that the Radeon R9 390X won't be the flagship video card, but the Fury X will. Fury X will rock HBM, and come watercooled directly from AMD.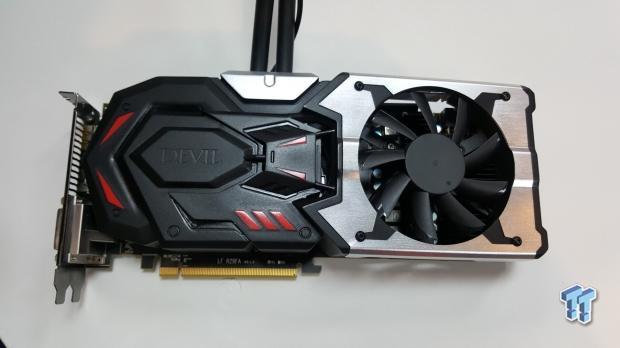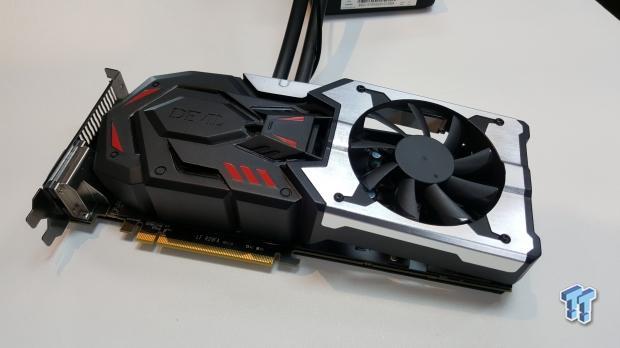 The PowerColor Radeon R9 390X Devil 13 uses a hybrid cooler, with the GPU itself watercooled while the VRMs and the end of the card is cooled by a traditional fan. It's a new look Devil 13 card, but personally I'm not a fan of the silver styling at the end. PowerColor did say this might not be a final design, so we could expect some tweaks before it hits the market in a couple of months time.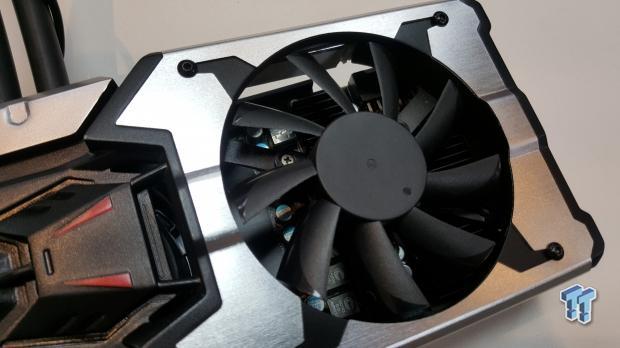 The fan up close.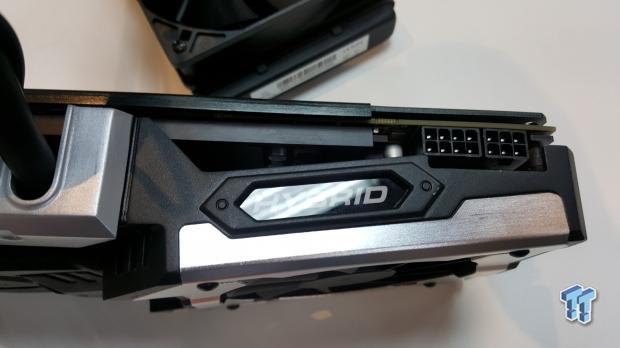 PowerColor's take on the Radeon R9 390X uses one 6-pin and one 8-pin PCIe power connectors.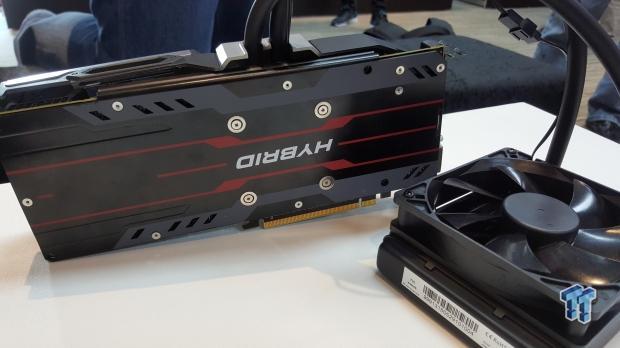 There's a slick looking back plate on the PowerColor Radeon R9 390X Devil 13, too.