Computex 2015 - With the world fighting for USB 3.1 Type-C and Type-A to be integrated into all products, ASUS has taken a different route with one of its motherboard options, producing the world's first reversible USB 2.0 onboard port.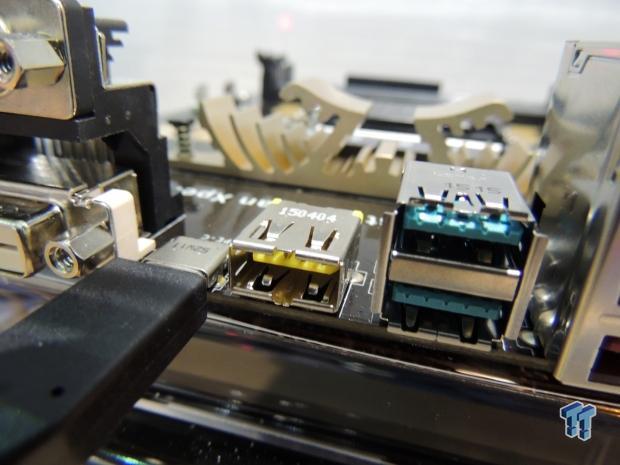 A little weird yes and you might be thinking of it as old technology and useless. However, this could mean amazing applications in budget motherboards and office systems - no longer will you rock up to work, school or university and fiddle around with your presentation for 10 minutes trying to plug your USB key in.
Although I've tried to justify this technology to you, it's really up to the users to decide if they like it or not.
The motherboard on display here is the Z97-K/USB 3.1 - also featuring USB 3.1 support, this USB 2.0 reversible feature is a handy addition along with the fact that most motherboards and accessories currently house extremely limited USB 3.1 Type-C ports either way.