Deus Ex: Mankind Divided to be a 'real challenge' to hardcore players
Eidos Montreal promises that Deus Ex: Mankind Divided will be a 'real challenge' for hardcore players.

Published Sun, Apr 12 2015 10:25 PM CDT
|
Updated Tue, Nov 3 2020 12:08 PM CST
Deus Ex: Mankind Divided was revealed last week, but now the full marketing campaign is beginning to ramp up, with Game Director Jean-François Dugas, teasing Deus Ex fans through his Twitter account.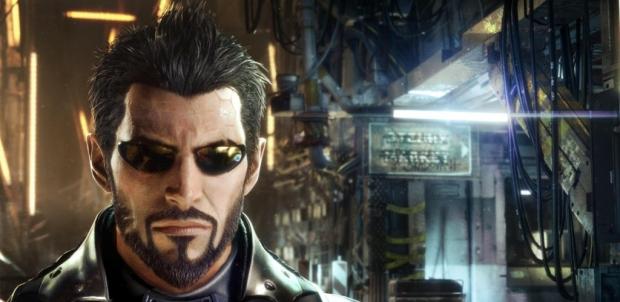 Dugas was asked if Deus Ex: Mankind Divided would be ghostable, to which he replied that it would, and for the first time in a Deus Ex title, even during boss fights. Dugas said: "As always and even on boss side, finally!". Ghostable means you can play through the entire level, including boss fights, without being seen - providing the true stealth side of Deus Ex.
He continued, adding that the boss fights from Deus Ex: Human Revolution are coming back, which has fans excited. Dugas continued, when he was asked if Mankind Divided would be as hard as the original Deus Ex from 1999, where he said: "We'll have the 'Give me Deus Ex' again. Not exactly like the 1999 mode but you should expect a real challenge". When asked if the same team members from Human Revolution are working on Mankind Divided, Dugas replied with "For the most part, yes".
We should hopefully see more on Deus Ex: Mankind Divided as we get closer to E3 2015 in June, but we are already pumped with the news that it will support DirectX 12 and Windows 10.
Related Tags