Red Dead Redemption 2 rumored to be unveiled at E3, headed to PC
Red Dead Redemption 2 will reportedly be unveiled at E3 2015 for the Xbox One, PS4 and PC.

Published Mon, Apr 6 2015 8:24 PM CDT
|
Updated Tue, Nov 3 2020 12:08 PM CST
We've heard rumors of Red Dead Redemption 2 hitting the Xbox One, PS4 and PC, but according to Reddit user 'AnonDN1978' - who claims to be an ex-Rockstar developer - the studio will unveil RDR 2 at E3 2015.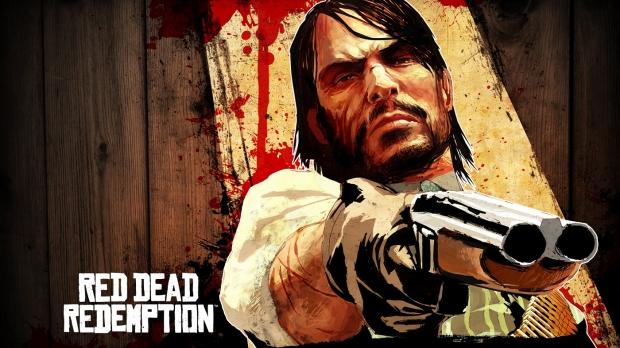 The game will reportedly be called Red Dead Redemption 2: Legends of the West, and will be a prequel to the original game. It will reach the Xbox One, PS4 and surprisingly, the PC - one month after release, so in Rockstar Games time, probably 12-18 months after the consoles get it. The game will supposedly take place in the same area as its predecessor, with three playable characters. Two of them will be from the first RDR title, with the third being a completely new character.
What will Red Dead Redemption 2 offer? You can expect that customization to be a big part of the game, where players can customize their clothes and horse. The third character, which you can name, can have all sorts of different Western themed clothes customized - tops, bottoms, hats, gloves and more.
The tipster continues: "Horses will also bring completely new customization to the game. You can choose there type/breed like the last game, but now you can also choose what saddle they have (with their own boosts and stats), storage, and paint.
You can also buy your own safe house and customize it.
Also, all of this carries over into multiplayer.
There will be many new and more thought out stranger missions as well as roughly thirty campaign missions for both Seth and Irish. The third character can be involved in the campaign, but can not be used in missions. He will appear as a "gun for hire" and works with Seth and Irish, tying the stories together.
"You" (the third character) will be in free roam, but Irish and Seth can be called in as companions (but not be played as), as well as other people. You will meet many of the characters from the original game including young Bonny Macfarlane, Sherriff, and even John Marston, but he will still be in his gang.
A big new part of the RDR prequel is the new gang system. You can join several different gangs, or if you think you are up for it you can join the law enforcement of certain towns, but this will restrict you on things you can do like robbing. Although you can rob it might cost you your hard earned career and possibly your life. You can also bring in a posse (up to 4-8 friends) to single player, technically co op now. You can take on certain side missions and a few campaign missions with your posse."
Related Tags