LG begins promoting 8K, with its massive 7680x4320 resolution
LG begins getting serious about 8K UHD, teasing that Apple would announce an 8K-powered iMac 'later this year'

Published Wed, Apr 1 2015 3:02 AM CDT
|
Updated Tue, Nov 3 2020 12:08 PM CST
While 4K isn't exactly mainstream, LG has started talking about 8K and that "the world is turning to 8K". In a press release, the company has teased that 8K is coming, and it'll be here in the coming years.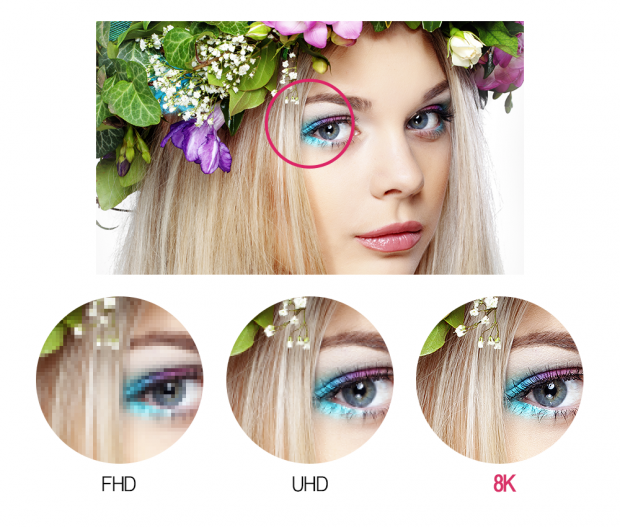 When the BBC took control of broadcasting the 2012 olympics, they said "Since 8K resolution is the highest resolution that the human eye is capable of seeing, it will put an end to the resolution discussion,' predicting that 'ultimately, 8K images will overtake the market". 8K sees a huge 7680x4320 resolution, pumping out four times the pixels that 4K offers, and 16 times what 1080p provides at 1920x1080.
LG has announced that it has "expanded the UHD lineup and is showing off diverse range of screen sizes with super-high resolution displays such as 8K". The South Korean giant showed off its 98-inch 8K UHD display at CES 2015 earlier this year, but are teasing that they will be making "great strides" into the super-high resolution display era.
Related Tags