Ford intelligent speed system reads signs, adjusts driving speed
New Ford system reads road speed signs, adjusts driving speeds.
Published Wed, Mar 25 2015 1:33 PM CDT
|
Updated Tue, Nov 3 2020 12:09 PM CST
The newest version of the Ford S-Max vehicle has an intelligent speed limiter that is able to read traffic signs and adjust the throttle. Using a custom traffic sign recognition system, the brake pedal doesn't need to be used to slow down the vehicle - with electronic signals sent to control engine torque.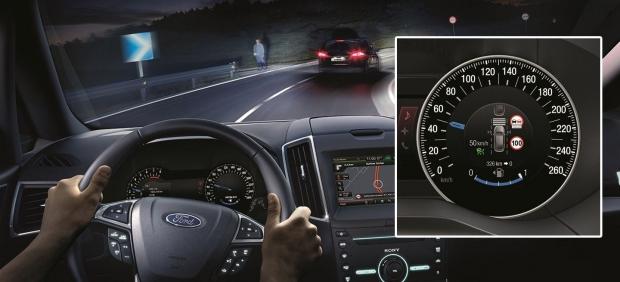 The Ford S-Max will be available this August, and should be implemented in Ford vehicles worldwide. Drivers can adjust the system so they are able to drive up to 5 mph over the speed limit.
"There's a plan for speed restrictions to be beamed to your car's computer systems and controlled from there, rather than requiring street sign visual recognition systems," said Paul Newton, automotive industry analyst at IHS, in a statement published by BBC. "This would be part of an extension of the networks that will connect vehicles, allowing cars to warn those behind them if they are slowing down, which is all part of a move toward autonomous vehicles that drive themselves."
Related Tags