Rocksteady delays Batman: Arkham Knight from June 2 to June 23
Batman: Arkham Knight hit with a three-week delay, pushing it from its June 2 release to June 23.

Published Mon, Mar 23 2015 7:10 PM CDT
|
Updated Tue, Nov 3 2020 12:09 PM CST
One of the games that is right around the corner is Batman: Arkham Knight, but Rocksteady Studios has announced that they've delayed the game by three weeks. It had an original release date of June 2, but there's a new release date of June 23.
The studio has explained the delay, with Game Director Sefton Hill saying: "We're a developer that hates to make any compromises, so we are sorry to say this means it's going to be just a little bit longer until you can play the epic conclusion to the Arkham trilogy. As a reward for your patience and understanding, and to make the wait even more unbearable, we are pleased to whet your appetite with a new gameplay video of Batman: Arkham Knight. Thanks so much from everyone at Rocksteady for your continued support. We are working as hard as we can to make you proud".
In the meantime, the studio has released a seven-minute gameplay video captured from the PS4 version of the game. We are also told to expect that there will be a Batman: Arkham Collection remastered version of the game due for the PS4 and Xbox One that will be made available sometime later this year, cranking at 1080p.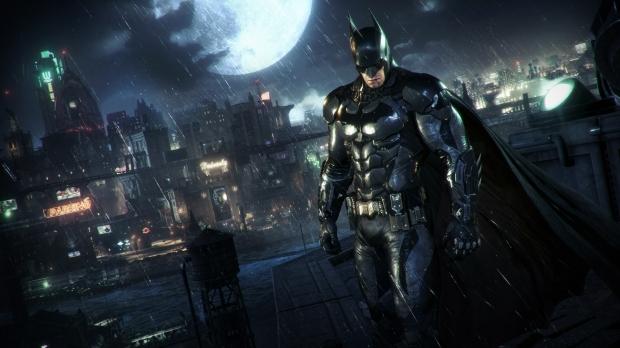 Related Tags