Report says eSports economy will generate minimum $465 Million in 2017
New reports claim that the eSports industry will rake in $465 million in revenue by 2017 with 154 million enthusiasts and 190 casual viewers tuning in.
Published Thu, Feb 19 2015 3:16 AM CST
|
Updated Tue, Nov 3 2020 12:09 PM CST
With the total eSports revenues of 2014 said to equal $194 million, Newzoo's latest report claims that this figure will climb to a massive $465 million in 2017.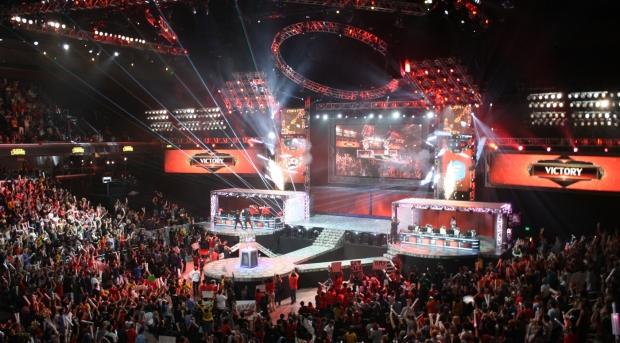 This report was conducted in conjunction with Repucom, a sports market research company. Their findings also state that the number of eSports enthusiasts is likely to climb from 89 million as seen in 2014 to 145 million in 2017 - with another 190 million said to be included as casual viewers. Relating this to the general (public) sporting field, this means that eSports will generate a similar fan base to the traditional sports of Volleyball, American Football and Ice Hockey.
ESL is one of the largest names in the eSports world, conducting numerous tournaments spanning many different titles each year - seeing tens of thousands of live spectators and hundreds of thousands of online fans watching their every move. Their global managing director, Heinrich Zetlmayer, is excited by this news, stating "Reading through the first, most extensive and comprehensive report that puts some realistic numbers on the esports industry was a pleasure. Especially the comparison to traditional sports is a valuable insight that will help everyone understand better what this business is about and the potential it has."
There are other growth avenues to think about with one of the majors being that of betting - Newzoo claims that "Esports betting is likely to already be close to a $100 million dollar industry," with iGaming Capital CEO, Melissa Blau adding "Only a few of the mainstream betting operators are fully taking advantage of esports, such as Pinnacle, Bet354 and recently Paddy Power."
Related Tags