Researchers show concern about robots possibly taking high-tech jobs
Robots aren't going to one day just take low-wage jobs, according to researchers.
Published Wed, Feb 18 2015 1:45 PM CST
|
Updated Tue, Nov 3 2020 12:09 PM CST
More jobs and human workers are at risk of robots one day taking over their roles in the workplace, and much of the concern has focused on low-tech workers. However, researchers from Columbia University and Boston University are worried that high-tech employees could also be at risk as demand for robots accelerates in the years to come.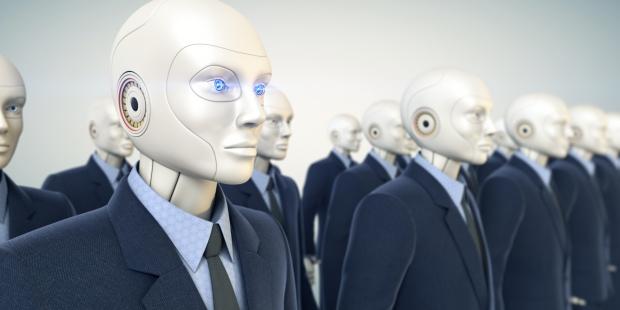 Supporters note that humans are needed to help program the robots and carry out required maintenance - but there is growing criticism that much-needed jobs are at risk. However, researchers note that sophisticated code writing may be necessary at first, but legacy code will grow while these robots are able to autonomously learn tasks.
Companies have embraced robotics technology in manufacturing facilities to help streamline operations, reduce labor costs, and maintain high-levels of production.
Prominent researchers and tech leaders have contributed monetary support to make sure artificial intelligence hopefully doesn't overpower mankind - but destroying jobs will be another future debate.
Related Tags