Not Rocket Science: The Layman's Guide to Creating a Smart House
Here's a look at just a few of the devices you can use to move your home into the smart age.
Published Feb 4, 2015 4:08 PM CST
|
Updated Wed, Jul 27 2022 3:48 AM CDT
2 minutes & 6 seconds read time
The interconnected age is upon us, and the proliferation of smart devices has made them consumer accessible and easy to use. The "Internet of everything" is everywhere. Business Insider estimates that by 2018 there will be more than 18 billion connected devices in use globally, ranging from smartphones to cars and wearable tech. Creating a connected home has never been easier. Here's a look at just a few of the devices you can use to move your home into the smart age. And you don't even have to be a rocket scientist or engineer to make it happen.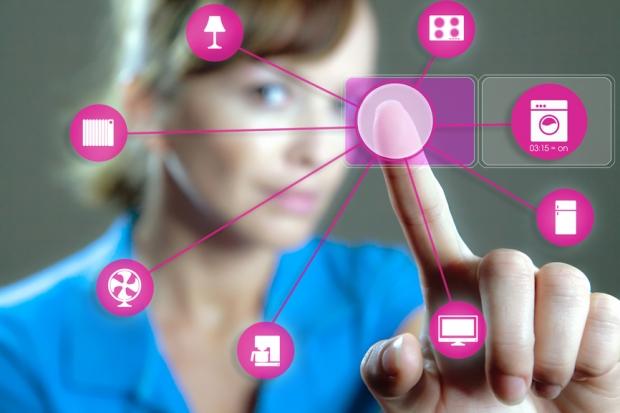 August Smart Lock
The August Smart Lock lets you control your home locks from the palm of your hand, and even issue keys with various accessibility permissions. You can issue one key for a family member that allows 24/7 access and another for a cleaning person or guest who will only unlock the door at a certain time. August Smart Locks even keep a log of who entered and when, allowing you to know precisely who has been in and out of your home. August sends you reminders if the batteries in the lock are low and can even unlock the door automatically as it senses your approach.
Philips Hue Smart Lighting
Smart lighting is more than just being able to turn your lights on and off from your phone. Philips Hue Smart Lighting systems let you create macros and parameters for your lights. Hue can brighten gradually over time to wake you up in the morning or dim slowly to help you fall asleep. Perhaps the most impressive feat of the Hue system is the ability to re-create light parameters from photographs, such as bathing your home in the colors of your favorite sunset or even match the ambiance to events in the movie you are watching.
Lorex Security Cameras
Lorex Security Camera Systems allow users to monitor their homes or offices through a securely encrypted and password-protected connection. Best of all, they require no networking-technology knowledge to install or use. By simply connecting the security camera system to a router and running a user-friendly install CD, you can quickly set up the system to be accessed via your computer or smartphone. With minimal effort, you are on your way to monitoring your home with both video and audio. The basic system package comes with three cameras equipped with dual-lens technology which allows the cameras to function regardless of lighting conditions.
Waterpebble
A simple solution that leads to big savings, Waterpebble memorizes the length of your shower and then indicates through LEDs when you should be finishing up. Each time you shower, Waterpebble shortens the time, with indications in green, yellow and red, helping you to cut down on your water costs without even thinking about it. For those looking to make their home both smart and eco-friendly, Waterpebble is an elegant solution. Simply place it next to the drain and let it do the rest. Before you know it you will see your overall household water usage decrease. It really is that simple to start building a smart home.
Related Tags