US Sherrifs uneasy about Google Waze tracking police movements
US Police officers unsteady about Google's Waze app tracking their movements freely - claiming cop-killers have it easier.
Published Jan 27, 2015 3:35 AM CST
|
Updated Wed, Jul 27 2022 3:36 AM CDT
0 minutes & 55 seconds read time
Featuring a real-time traffic network that is community-curated, the Waze app by Google is making some US Sheriffs uneasy - they're claiming that it will aide cop stalking and allowing would-be cop killers to complete their tasks with ease.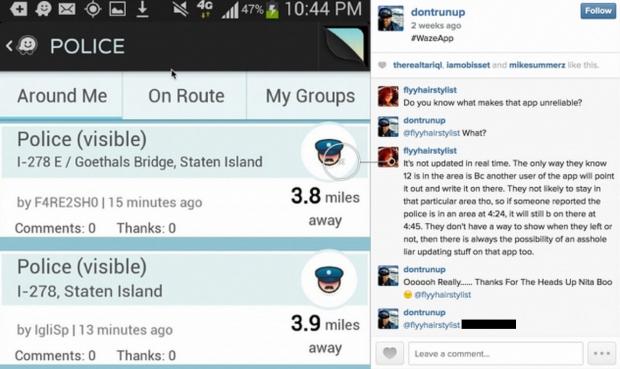 Sergio Kopelev, a reserve deputy sheriff from California, and Sheriff Mike Brown from Virginia are two officers that have asked Google to abandon the police-tracker feature located within.
This feature has been located within Waze for some time now, however it's been brought to light though an Instagram conversation between 'dontrunup' and another user. 'dontrunup' is the Instagram username for the a well-known person responsible for the death of two police officers in NYPD last December, Ismaaiyl Brinsley - explained as a revenge act due to Eric Garner's death.
Although explained as not totally accurate, even though this Instagram conversation, some police are still extremely uneasy with this addition being included full-stop. We've seen many Facebook pages pop up around with users tracking and publicizing random breath test locations, mobile speed cameras and checkpoints - what makes this so different in the Police officers mind? We're not quite sure - what do you think?
As a further explanation, Waze does not track locations of officers with GPS-locators in real-time. It relies on once-correct information to pinpoint their location - meaning that if the officer moves, the information will then become useless.
Related Tags