Doomsday Clock moved even closer to nuclear apocalypse
Scientists move symbolic clock closer to midnight.

Published Fri, Jan 23 2015 2:53 AM CST
|
Updated Tue, Nov 3 2020 12:10 PM CST
The doomsday clock, the metaphoric symbol which represents how close the world is to life-ending catastrophe has been upgraded by two minutes, now resting just three minutes to midnight.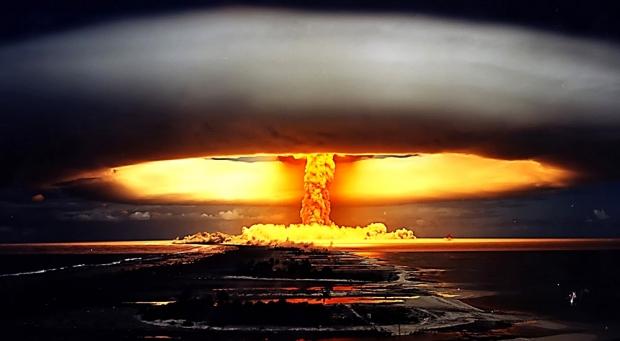 According to CBS News, the Science and Security Board of the Bulletin of Atomic Scientists made the adjustment overnight to reflect concerns about the world's huge stockpile of nuclear weapons and concerns regarding climate change. This is the first adjustment to the clock since 2012, when it was set to 11.55PM.
The latest the Doomsday Clock has ever been set was in 1953, at 11.58PM when the United States announced the first test of the destructive hydrogen bomb. The current time is set at a precarious one minute from that.
Related Tags