Heading to the ATM? Make use of your smartphone instead of debit card
Growing number of cardless cash machines utilizing smartphones instead of ATM cards.
Published Mon, Jan 19 2015 3:02 PM CST
|
Updated Tue, Nov 3 2020 12:10 PM CST
Smartphones are virtually everywhere in the United States, and some banks are rolling out "cardless cash" ATMs that dispense money to consumers using their smartphones.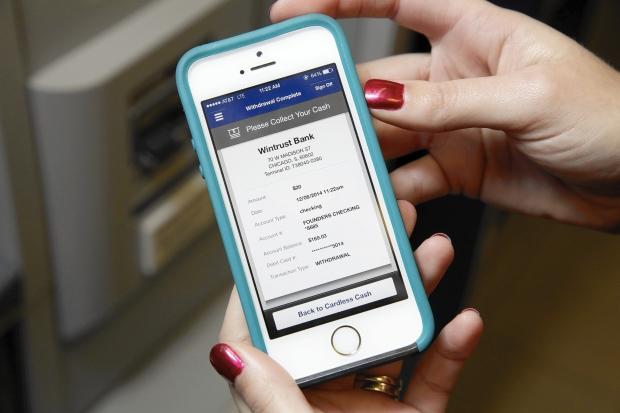 Wintrust Financial pairs its mobile app with the ATM, so consumers choose how much money they want to withdraw, sign into the mobile app using a four-digit PIN or password, and select the cardless cash option. From there, they touch the "cardless cash" button on the ATM screen, scan a QR code, click submit, and the ATM will provide the funds. Consumers only need to touch the ATM screen once - and provides a faster, streamlined option than inserting an ATM card.
"We anticipate the increasing convergence of ATMs and mobile banking," according to Mercator Advisory Group's "2015 Outlook: Banking Channels" report. Early testing reveals no significant problems - and if the smartphone is lost or stolen - the criminal would need a PIN/password to unlock the device, and know the password for the mobile app.
Related Tags