Nobody is safe from Photoshop - not even Justin Bieber
If you're worried about the size of your package, Justin Bieber's photohopper might be able to help.
Published Tue, Jan 13 2015 6:44 PM CST
|
Updated Tue, Nov 3 2020 12:10 PM CST
A bigger chest, double-sized triceps and a super-sized 'package', it seems that even 'The Biebs' isn't safe when it comes to Photoshop. There have been images leaked from the recent Calvin Klein #mycalvins photo shoot, showing that Justin Bieber has received some rather extensive electronic upgrades.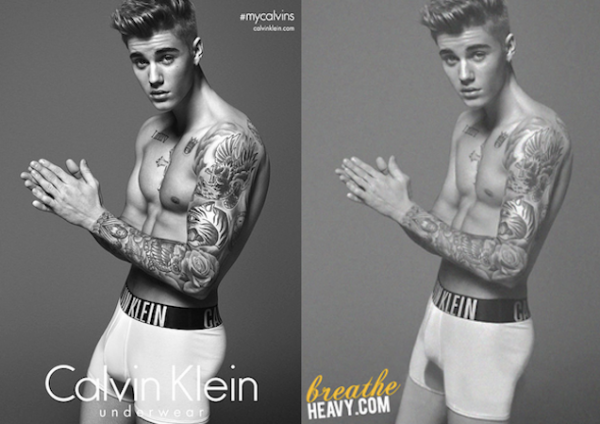 The untouched photos were released by Breathe Heavy and depict Bieber looking rather flat and certainly not the picturesque model that many teenage girls worldwide picture in their heads.
Unfortunately for Breathe Heavy, their website is now down - either thanks to a crazy onslaught of hits or possibly due to a heavy pending lawsuit by Bieber's lawyers.
In even funnier news, Bieber was apparently acting like an idiot on set as according to Breathe Heavy's sources. There were reports that "he was basically a douche. He hit on [fellow model] Lara several times and she had to stop him, basically calling him out on being just a child."
What's the best part of this whole debacle? They had to shrink his head, even after they made the body bigger.
Related Tags