Liam Neeson would like to return in 'Star Wars' sequels
Time has apparently allowed him to forgot the bad time on the 'Phantom Menace' set.

Published Sun, Jan 11 2015 5:57 PM CST
|
Updated Tue, Nov 3 2020 12:11 PM CST
On the publicity trail for 'Taken 3', Liam Neeson, who played the lead role in 1999's 'Star Wars Episode I: The Phantom Menace' says he'd be keen to reprise his role as venerable Jedi Knight Qui-Gon Jinn, despite the character dying in the film's final battle with the evil Darth Maul.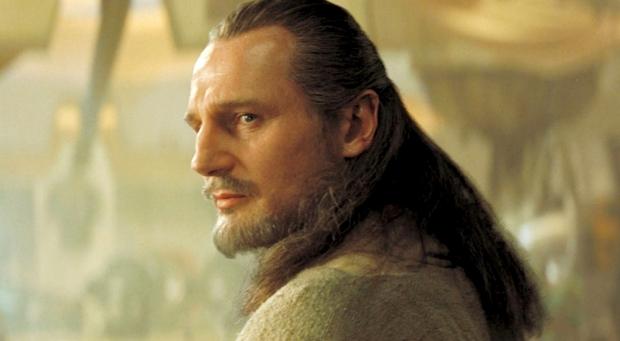 When asked by Yahoo! News if he would like to return to the role he answered "Yeah, I'd say so. Yeah, that would be terrific." before continuing "I certainly loved shooting the prequel but that was many years ago now". However, Neeson famously (and briefly) quit acting in 1999, with many attributing his outburst to the process of filming predominantly against green screens.
"I'm getting out, I'm retiring from movies next year. Honest to God, I'm not happy doing it - I don't want to do it anymore... film is a director's medium, it has nothing to do with actors. We are basically puppets, walking around, hitting marks, saying lines. Producers earn all the money, and you get the sense that they hate actors. The crews are treated like slaves."
Despite his death, Qui-Gon became the first Jedi to return from the "netherworld of the Force" and teaches the Jedi how to retain one's consciousness after death, which Obi-Wan uses to train Luke Skywalker in 'A New Hope' - so his return wouldn't be without precedent.
Related Tags