Watch a Dota 2 tournament live, at a bar, with people!
People are scary, but Dota 2 is awesome. Come and watch some professional gamers fight it out beside another 200 like-minded people all with a beer in hand.
Published Fri, Jan 9 2015 9:58 PM CST
|
Updated Tue, Nov 3 2020 12:11 PM CST
Ministry of Gaming (MoG) are running yet another massive 'Pubstomp' located at the famous Crown Casino in Melbourne, Australia.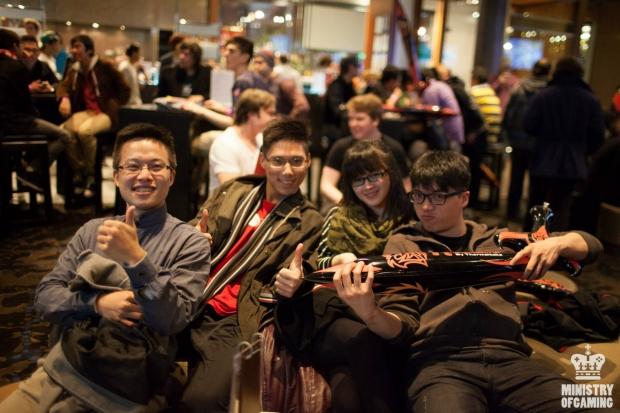 This craze started off with StarCraft II's massive popularity in 2011 - hundreds of nerds would pack out various pubs and bars to huddle around TV's and projectors and watch their favorite players go at it in tournament grand finals for massive wads of cash. Here in little old Australia we saw the biggest live viewing events as seen globally - with Silicon Sports in Melbourne often capping 300+ attendee's and the Sydney crews having to hire out two whole bars just to fit their 600+ spectators inside.
Now that Dota 2 has become a massive success globally, we've seen a transition to massive Pubstomp events being held at world-class establishments become the norm. During The International 2014 global finals, MoG ran a 450+ person pubstomp in Crown's Largerfield room, which is generally reserved for 'real life' sporting viewership and finals.
MoG are running another event, this time for the Dota 2 Asian Championship finals. Kicking off at 2pm on Monday the 9th of February, local time, this event is expected to be slightly smaller - but awesome none-the-less.
You can find all of the event information through the Facebook event page.
Related Tags